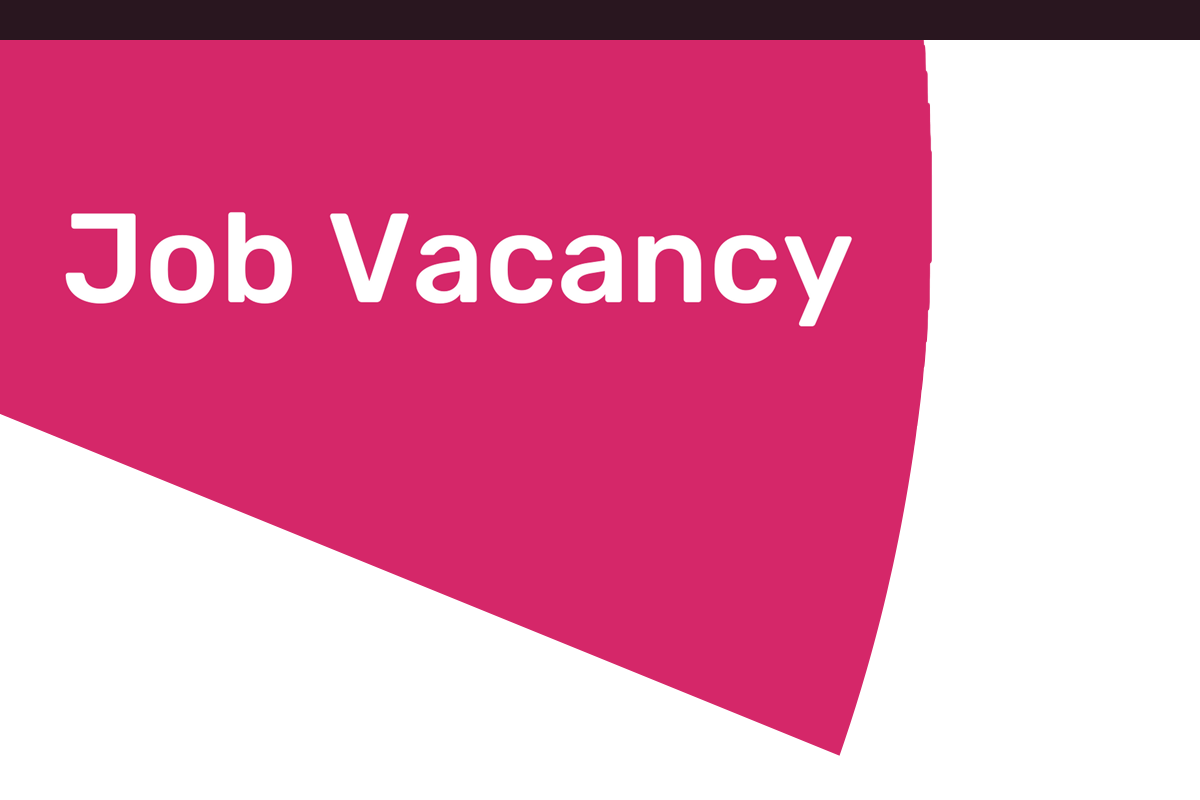 We are in an exceptional period of growth and recovery as music education and musical activity re-opens in schools and music centres.
The post holder will share responsibility with the other members of the business management team in developing and growing the work of West Sussex Music. This role will manage the Music Centre and ensemble strategy, which is committed to increasing access to and participation in the Hub's out of school music-making opportunities.
This is role requires creative thinking as well as pragmatic management skills. You will effectively identify and address the needs of children & young people across different communities to deliver the widest range of financially viable, high-quality, and accessible music-making activities at our Music Centres and through a network of community-based Hub partners.
The postholder will be responsible for managing our music centres and community ensemble activities. You will be working closely with schools, Hub partners and communities. You will also be jointly responsible for implementation of the Hub's Equality, Diversity & Inclusion strategy and Youth Voice strategy and across its provision.
This position is being offered on a permanent full-time basis. The post will be based in Horsham but is temporarily based in Petworth. The post involves travel within West Sussex and frequent weekend and evening commitments.
Salary & Benefits: Grade 11, £36,922 – £39,880 Dependent on experience. 25 days annual leave (plus Bank Holidays), enhanced company pension, free parking.
West Sussex Music values diversity and particularly welcomes applications from under-represented groups of the community. To address barriers, we will consider reasonable adjustment and access requirements before, during and throughout the application and interview process.
Music Centres Manager                                        Job Description
Job title:
Music Centres Manager
Reports to:
Head of Participation
Responsible for:
The development and growth of the West Sussex Music Centres, the direct management of the Music Centres at Chichester, Horsham and Worthing, and the development of community ensemble activities for children & young people run by Hub partners.

Role Summary:

The post holder is a member of the Business Management Team, and reports to the Head of Participation and through that postholder to the CEO. The BMT holds responsibility for the operational management of the Trust and of the Music Education Hub.

This post manages the operational delivery of the strategy for Music Centres and community ensembles.

Key Tasks and Activities

Core corporate responsibilities of the Business Management Team, led by SLT:

BMT participation – Membership of, and attendance at, regular Business Management Team meetings and additional planning meetings as appropriate.
Management – Management of specific colleagues, management of teams or operational management of a strategy.
Finance and assets – Budgetary and fiscal responsibility for an area of WSM's work.
Operational planning and review – Shared responsibility for managing the development of WSM's offer to children & young people and schools.
Organisational reporting and monitoring – Shared responsibility for measuring the impact of WSM's provision, including audits of need, evaluations, and data analysis.
Advocacy – Fulfil the vision and mission of WSM, embody its values, and promote WSM's opportunities for children & young people and schools.
Stakeholder engagement – Audit and respond to the needs of all WSM stakeholders, in particular:
Workforce: employed colleagues, Hub associates, and Hub partners.
Customers:

parents/carers, schools, children & young people – shared responsibility for engagement with recipients of WSM provision.

Funders and supporters

– engagement with the wider network of supporters and benefactors, being a public face of the Trust and Hub.

Statutory compliance responsibility

– support all aspects of Data Protection, Health & Safety and Safeguarding including policy development and review, and implementation.

Equity Diversity and Inclusion

– all aspects of Equity, Diversity & Inclusion, as well as Youth Voice, including policy development and review, and implementation.

Key Tasks and Activities

Responsibilities specific to this role:

·       Development strategy – Fulfil the delivery objectives of the Music Centre development strategy.

·       Activities – Create the programme of activities and rehearsal schedules and manage bookings at Chichester, Horsham, and Worthing Music Centres

·       Workforce:

Ensure Music Centres are suitably staffed with a high-quality workforce to provide a safe and inspiring environment

Manage the Music Centre workforce

Be onsite and present during all Music Centre sessions and events

·       Communications – Be responsible for:

The content on the Music Centre website pages, Student Zone and social media platforms

Music Centre newsletters and all information to student members and their families

·       Publicity – Promote all Music Centre activities.

·       Risk assessment – Risk assess all Music Centre rehearsal and event venues.

·       Concerts and events – Manage the programme for Music Centre events and concerts.

·       Residential courses and tours – Plan and manage residential courses and overseas tours by Music Centre groups.

·       Educational visits co–ordinator – Be a trained off-site visits co-ordinator, ensuring that all activities area safe and staff are aware of responsibilities.

·       Orchestras Inc. – Manage the transition from school-based to music centre-based delivery, the accessible ensemble programme.

·       Music Centre alumni – manage ongoing links with Music Centre leavers and manage the appointment of Music Centre student assistants

·       Community ensembles – Manage the development of a network of community-based music opportunities run by Hub partners.

·       Music Education Hub reporting – Contribute to the annual data return and interim reporting for Arts Council England and Hub Board on relevant activity.

Other duties – The post holder will undertake additional duties as defined by, and agreed with, SLT to meet the needs of the business.

Objectives

·       Music Centres development:

Increase the number of Music Centre members

Increase the number and range of activities on offer at Music Centres

Improve access to music centre activities

Improve the quality of teaching and pupils' learning and progress

Support the creation of new Music Centre income streams – eg. sponsorship, donations, advertising

·       Community ensembles:

Increase access to local music-making activities, especially for children & young people from under-represented communities

Increase the number of community-based music activities

Develop the range and increase the number of Hub partners offering community-based music activities
Person Specification
The post-holder will have experience as a successful educator with a proven track record of management and raising music education standards.
 
Essential
Desirable
Commitment
Fully committed to the:

·       Vision, mission, and values of WSM, promoting its aims and activities positively.

·       Highest of standards and best practice across all aspects of the WSM's work.

·       Ongoing need for change, and able to adopt and promote a forward thinking and innovative approach to continuous improvement.

·       Safeguarding and welfare of children & young people and the adults who work with them.

·       WSM Equality, Diversity & Inclusion strategy, including Youth Voice.

Qualifications and Development
·       Appropriate educational, musical, and professional qualifications.

·       Proven evidence of career success.

·       Evidence of recent and relevant continuing professional development

·       Degree level qualification or equivalent.

·       PGCE or equivalent teaching qualification.

Leadership and Experience
·       Successful music or education management.

·       Experience of managing staff performance and making decisions about individuals' skills and competencies.

·       Successfully leading and managing teams.

·       Experience of managing projects and new initiatives.

·       Evidence of identifying priorities and creating robust improvement plans.

·       Proven delivery of managing large-scale events at off-site venues

·       Experience of music hub management.

·       Management of initiatives that have led to innovation, growth & change.

·       Experience of having fiscal and budgetary responsibility.

·       Experience of managing residential courses and overseas tours.

Knowledge
·       Up to date knowledge of music education pedagogy, resources, and providers.

·       Understanding of the national context impacting on Music Education.

·       Strong understanding of effective music education pathways for young musicians.

·       Experience of SpeedAdmin.
Personal Qualities and Skills
·       High level communication and interpersonal skills.

·       High level of emotional intelligence and empathy.

·       Inspirational role model and motivator of staff: flexible, enthusiastic, optimistic, reliable, committed, and reflective.

·       Able to prioritise and manage own time highly effectively.

·       A creative thinker who anticipates and solves problems.

·       Enjoys working with, and has empathy for, young people from all backgrounds.

·       Works collaboratively with others, delegating appropriately.

·       A listener and life-long learner.

·       High level personal musical skills.

·       High level ICT skills.

·       Diverse and broad musical skills and experience.

·       Personal commitment to on-going professional development.
 Contract details
Location
The role will be based in Horsham but is temporarily based at WSM's Petworth office at Herbert Shiner School, South Grove, Petworth GU28 0EE.

Travel, in addition to commuting, will be necessary to visit and manage staff, meet with stakeholders, and attend events. Travel costs will be paid in accordance with the WSM travel policy.

Hours of Work
37.5 hours per week, 52 weeks

Your normal working week is Tuesday to Saturday during term time, including Tuesday evenings and Friday evenings, and Monday to Friday out of term time. Additionally, a high degree of flexibility, is required. Support for events during evenings and weekends will be expected with time in lieu being agreed in advance with the Head of Participation to ensure these are part of your contractual weekly hours.

Benefits
25 days annual leave (plus Bank Holidays), enhanced salary sacrifice pension, free parking
Salary
NJC Grade 11 – SCP 33-36     £36,922 – £39,880
Application deadline
Wednesday 8 June 2022

To apply:  Please send your CV and covering letter to recruitment@westsussexmusic.co.uk.

Once you submit a CV and covering letter, you will be sent an application form to complete if your application is progressed.
West Sussex Music is committed to promoting and safeguarding the welfare of children and young people. All posts are subject to enhanced DBS and barred list clearance, a Prohibition check, identity check, confirmation of the right to work in the UK, health assessment and satisfactory references. References will always be taken up in advance of an interview, and we may contact other previous employers for references.