Missing making music with other young people? We have a solution! While we can't meet face-to-face, we can meet online and it's a great way to maintain your skills, see other people, and have fun.
There are 10 virtual ensembles for you to choose from, including for strings, wind, keyboard and voice.
Anyone can join – whether you've been a member of one our groups and ensembles before, or not. Why not come for a free taster session – we think you'll want to come back for more! Complete the form below to apply.
The Virtual Music Centre runs for 10 weeks each term and your membership can begin at any time. Each ensemble has a conductor and team of tutors supporting full rehearsals, offering 'sectional' rehearsals and help preparing for a virtual performance at the end of every term.
Most sessions are on Saturday mornings and are led by our experienced staff team of musicians, teachers, and performers.
Sessions include learning lots of new music and use backing tracks for you to play along to.
Our tutors demonstrate on their instruments and there is always time for socialising – after all, it's not often you get to see so many friends all at one time!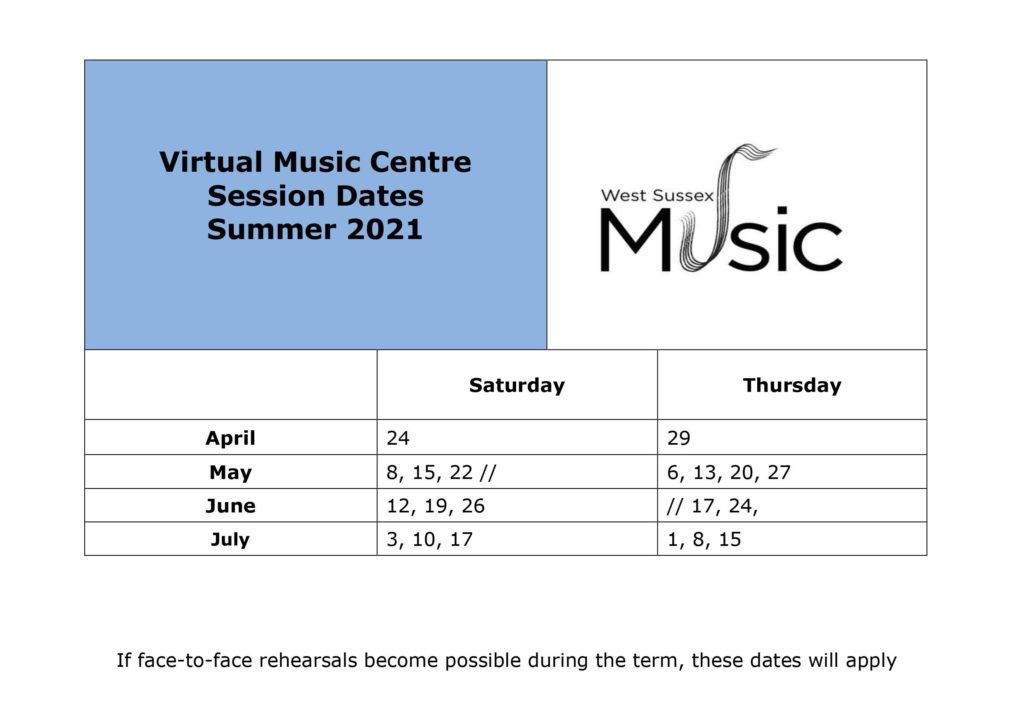 Virtual Music Centre Costs
Membership subscription per pupil:
One activity: £60.00 per term
Two activities: £100.00 per term
Virtual Music Centre - apply for a free taster session!