West Sussex Music Centre Worthing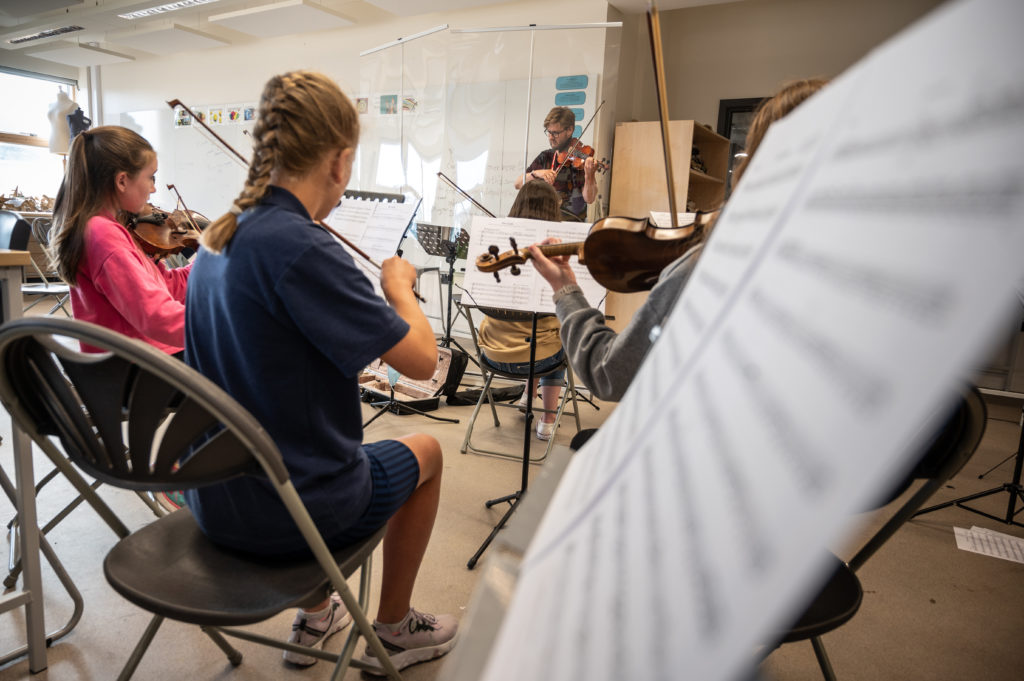 Do you play one of the following musical instruments?
Violin, Viola, Cello or Double Bass
Then Worthing Music Centre on a Friday is the place to be! Why not join one of our ensembles where you'll have fun, play brilliant music together in a group, improve your music skills, and make new friends. Have a look at the options below.
Get involved
Worthing Youth String Orchestra
Grade 1 – 5
Fridays, 5.30-6.30 pm
Drama Studio
Instruments: Violin, Viola, Cello, Double Bass
Tomorrow's Orchestra Programme
Friday 4 March onwards (weekly)
Location: Bohunt School, Worthing
Instrumental lessons: Cello, Percussion (eg. timpani, xylophone), Violin
Cost: First term free, then £60 per term – Instrument hire included!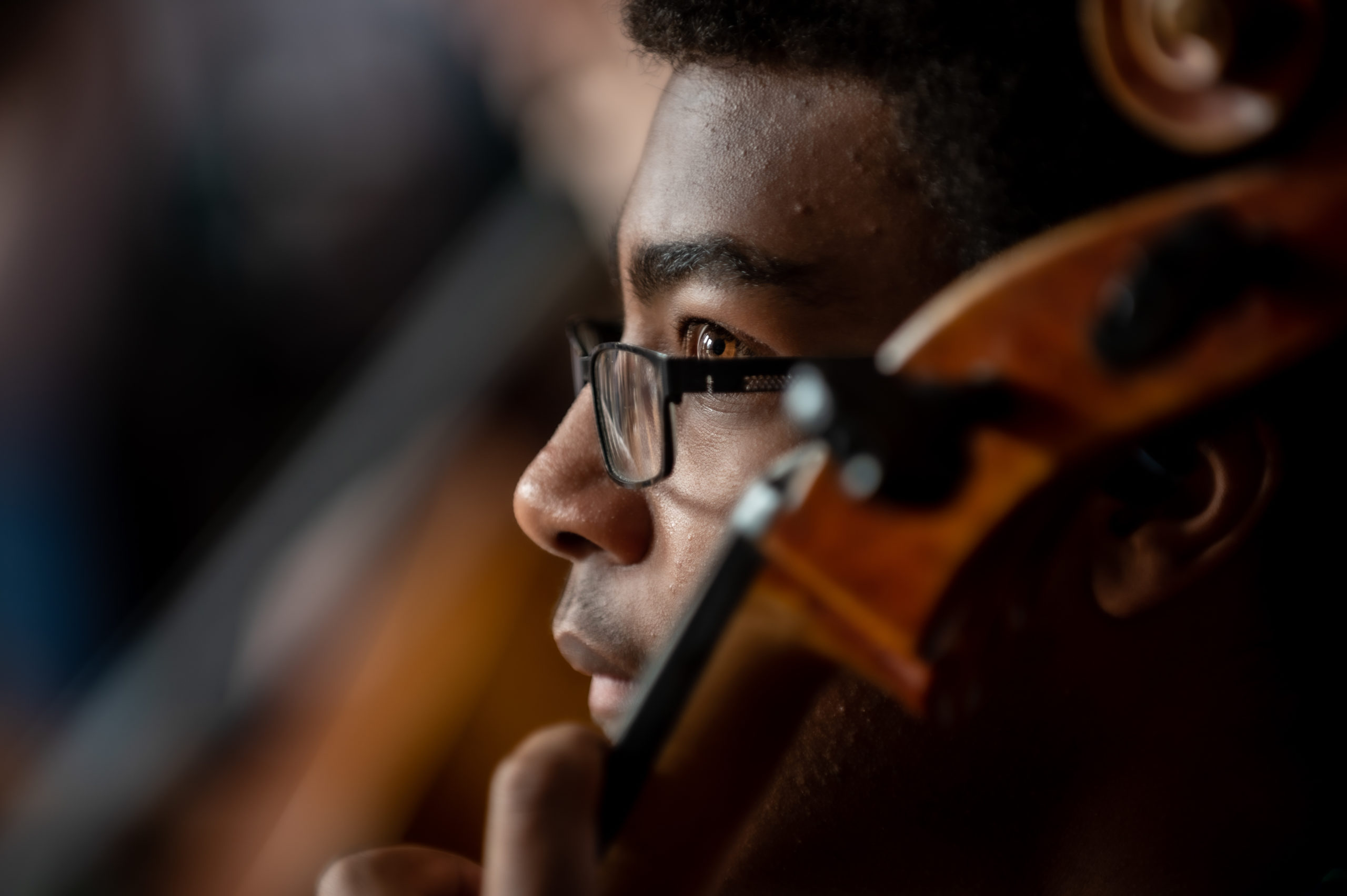 Tomorrow's Orchestra Programme
We recently launched an opportunity for children to start learning orchestral instruments. Introducing: Tomorrow's Orchestra Programme (TOP). The programme was developed for children with a keen interest in music, aged between 7 – 12.
Find out more about the programme and hear what our students have to say about this opportunity.
Frequently asked questions
How do I let you know about my child's absence?
Welfare of pupils at music centre
It is expected that pupils will arrive in good time for the start of their activity. Should your child need to be absent for an activity, inform music.centre@westsussexmusic.co.uk in advance of the session.
Pupils must be collected promptly at the published finishing time of the activity and must remain in the building after their activity until collected. Parents/carers must advise their child not to leave the premises with anyone other than the nominated responsible adult. Pupils must tell a member of staff if they are ever approached or offered a lift by a stranger.
Music Centre staff may on occasion need to release pupils for good reason for part of an activity, for example, to use the toilet. Pupils are expected to return to their activity as soon as possible and Music Centre staff cannot be held responsible for pupils who do not return promptly. It is strictly forbidden for pupils to leave an activity without previously obtaining the permission of the member of staff.
Where can we find the music for rehearsals?
All ensemble music will continue to be stored on Student Zone, along with practice notes and ideas from the ensemble director. Please ensure that you have signed into Student Zone, and checked out your ensembles page to print the music needed for Saturdays, each week.
If you have any trouble with access Student Zone, please email me as soon as possible so that this can be resolved.
If you are not able to print at home, please email music.centre@westsussexmusic.co.uk with your child's name and ensemble, and we will arrange for a copy of the music to be available for your child.
What should we bring to rehearsals?
Your musical resources
A music stand
Pencil and eraser
A copy of all the required music
You might also want to bring
A facemask
A bottle of water
A snack
What is there for me while my child is in rehearsals?
West Sussex Music Centre – Worthing hosts a spacious canteen area, where you can wait for your child(ren).
Bohunt has guest WIFI access so you can connect to the internet, as well as the opportunity to connect with other parents/carers in a musical environment.
How to find us
Worthing Music Centre is based at:
Bohunt School
Broadwater Road
BN14 8AH