We welcome our first Associate Organisation to the Hub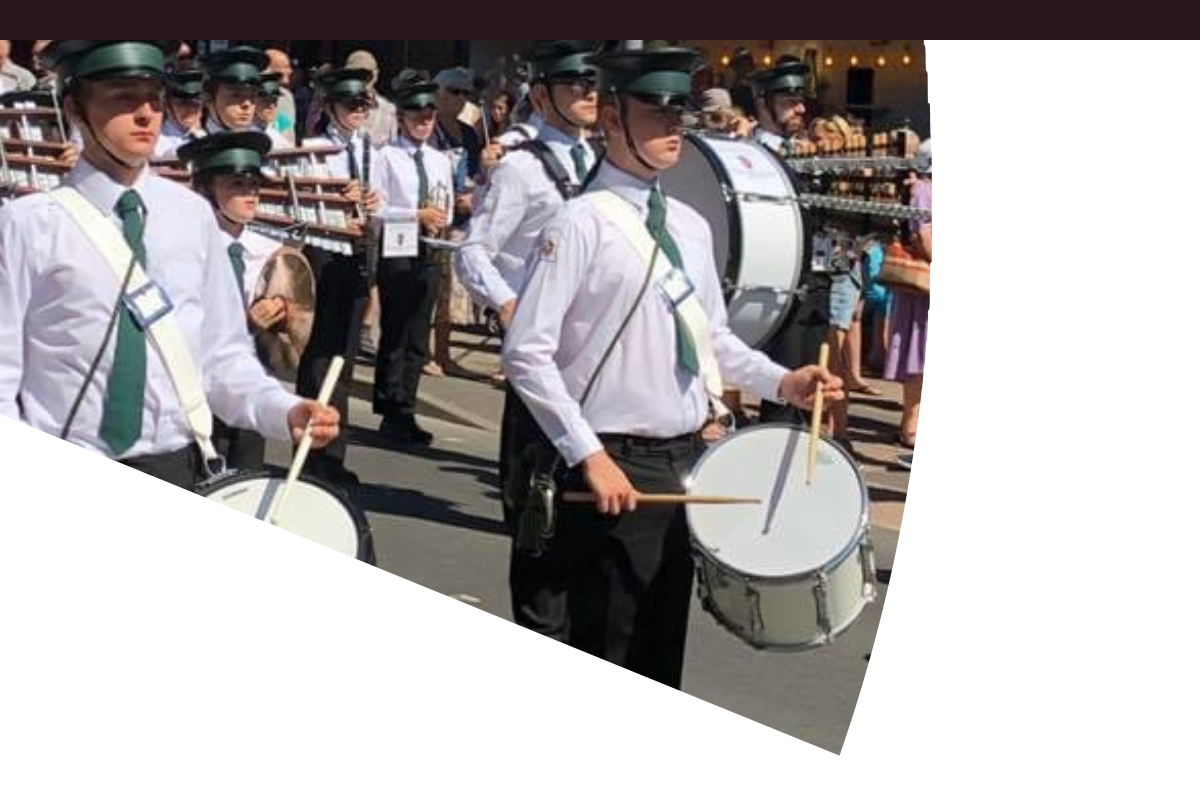 We're proud to welcome Burgess Hill Marching Youth (BHMY) as our first Associate Organisation to West Sussex Music Education Hub!
By joining the Hub, BHMY now belongs to a network of organisations working together to ensure as many young people as possible can benefit from the impact of high-quality music-making on their lives.
Formed in 1986, Burgess Hill Marching Youth is an independent, traditional style youth marching band. BHMY currently consists of 50+ regular members who receive 2-4 hours of tuition per week in both music and marching. These members regularly take part in a variety of events and performances such as contests, fetes, bonfire processions, massed band events and annual residential trips.
Claire Stacey, Bandmaster at Burgess Hill Marching Youth, shares her thoughts on our new relationship:
At BHMY we are thrilled to have been accepted as an Associate Organisation of West Sussex Music. This new working relationship means that we can promote the band as a quality assured group providing music education and performance opportunities to children and young people in Burgess Hill and the surrounding area.
 BHMY has been running for over 35 years and we are thankful that West Sussex Music has recognised the value of what we do and the hard work that we have put in to support community music. We are hoping that more young people will benefit from joining us because West Sussex Music teachers will now be able to recommend the band with confidence'.
 James Underwood, CEO at West Sussex Music adds:
Our mission is to encourage and develop the musical potential of all children and young people, with opportunities for them to progress as musicians and as people. We work in partnership to develop and signpost, high quality accessible and diverse musical learning opportunities and to increase the music provision available for all children and young people in West Sussex. I'm delighted to welcome Claire and her team at Burgess Hill Marching Youth to the Hub and look forward to highlighting the great work that they do.
If you run a music activity for young people and are interested in benefitting from being part of the Hub, click here to find out more and make contact today.