Music lessons
Interested in learning to sing or play an instrument?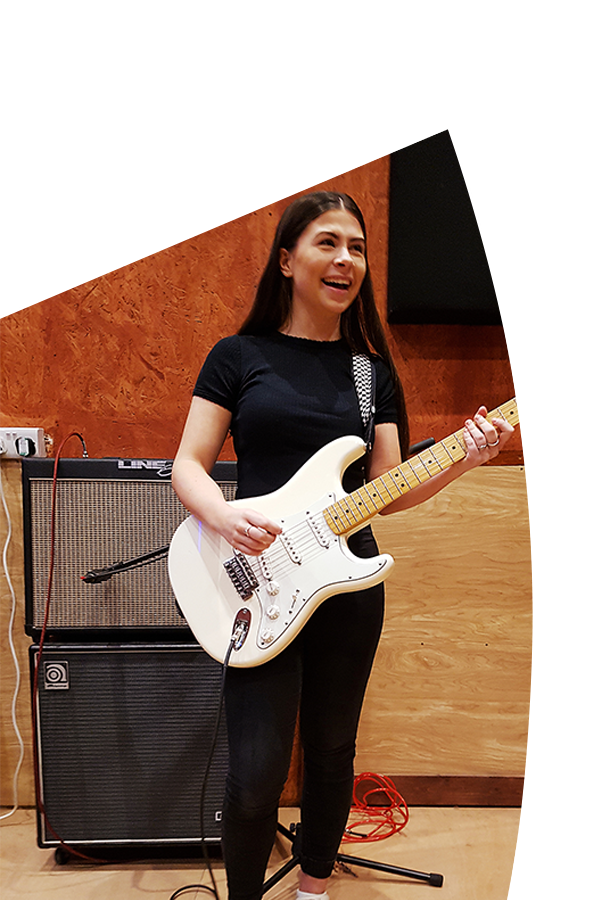 Looking to learn a new instrument?
Or hoping to enhance your vocals? You're in the right place!
Whether you're looking for yourself or exploring for another; From complete beginner to exceedingly good expert – we have everything you need at West Sussex Music.
Group and individual music lessons are available in schools around the county.  We have a network of inspiring tutors who will help your child fulfil their musical ambitions. Some tutors work directly for West Sussex Music, others are freelance Associates.
All of our music tutors are quality-assured by us; taking part in ongoing Continuing Professional Development (CPD), passing our quality approval process and safeguarding checks.
If we can't match you with a suitable tutor who works at your school, one of our Associates may be able to help – as well as working in schools, our associates may also be available for out of school lessons.
Between us, we teach a huge range of instruments. Even if your instrument is not on our list we may still teach it, do not hesitate – enquire today!
Reviews
I wanted to draw your attention to the wonderful teaching Anna, my daughter, receives from Mr Will Wilkins, via West Sussex Music. She has always delighted in his lessons, and how he makes learning the cornet so fun … Even when she's tired, he manages to get the best out of her.
It is wonderful to see the progress she is making.