Youth Advisory Board
Have your say. Your voice matters
Are you aged 14 – 19 (up to 25 for SEND) and want to have your say in shaping the future of making music accessible for all young people?
Then we'd love to hear from you.

We're creating a youth advisory board to help us develop new music activities and improve existing ones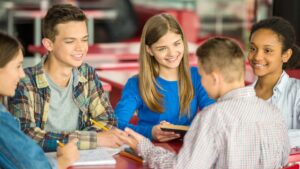 We're putting Youth Voice at the heart of our decision-making to help generate new approaches to music education! To do this, we're creating West Sussex Music's Youth Advisory Board (YAB), and we need you!
We're looking to bring together at least 10 young people on this new Youth Advisory Board, from ages 14-19 years (and up to 25 for SEN/D).
The youth advisory board works closely with our Hub Board and staff across the organisation.
You do not need any experience to apply for this role, just a passion for music and a desire to make a difference!
Where can I make a difference?
 We support thousands of young people in West Sussex to accesss, experience and enjoy the gift of music.
With your help and guidance, we can make positive changes to reach and engaage even more young people!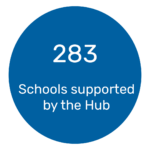 Young Voices In Action
Every young person has a perspective which is completely unique to their life experience so far.  For us to connect with young people across the county, it's important that we listen to them; their wants, needs and points of view and make changes to reflect their spoken word.
Here are some well known examples of youth voice in action.
Q&As
Meetings will take place on Teams (online) every half term. So overall  there are six meetings spread across the year.
Meetings will be no longer than 90 minutes long.
Meetings take place online via Teams chat, we can help get you set up for the meetings too.
We would like to have one meeting per year in person. For this, travel expenses will be paid and lunch will be included.
If you'd like your voice heard complete the form below.