Holiday Activities
Courses in
Bognor Regis, Crawley, Littlehampton & Worthing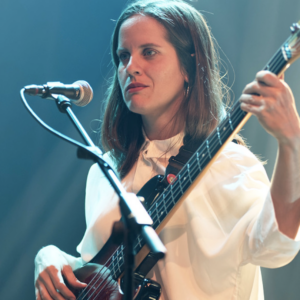 A message from Elizabeth Leondaritis
Hi! I'm really excited to invite you to our holiday activities! We've co-designed these courses with young people to give music-making opportunities during the school holidays. Lunch is provided as part of the experience!
We have a selection of free places for families in receipt of benefit-related Free School Meals. All skill levels are welcome and equipment is provided.
If you'd like to know more, I'd be delighted to hear from you.
Elizabeth
What you'll get out of our holiday activities:
Increase your self-confidence, self-esteem, and self-discipline. 

Enhance your imagination, creativity and self-expression.

Working alongside professional musicians.

Most importantly having fun and making friends!
Here's Roni to tell you why you should come along to one of our summer holiday activities
What people are saying
Most definitely coming back! Doing this has increased my experience in music and my social skills.
We've not stopped talking about his day, he has really enjoyed working with your team and is really looking forward to the rest of the week!
I want to come back everytime, everyone tries their best.
I met good people and had lots of fun. Definitely learnt a thing or 2!
I like how helpful and respectful the adults were and how it's a safe place.
Very good and fun for people who would like to make their music