Singing strategy
The only thing better than singing is more singing - Ella Fitzgerald
We have a vibrant and broad offer of opportunities for schools to develop their singing strategy and get involved in local and county-wide projects including:
 

Little Big Sings (KS1)

 

Big Sings and Singing Festivals (KS2)

 

Sings Live (KS 3 & 4)
We also work with the following partner organisations to bring inspiring experiences to schools: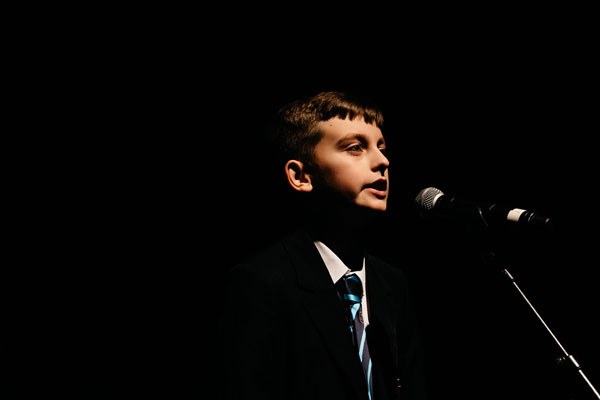 Testimonials
What people are saying
A wonderful opportunity to get together and sing with other schools…and it was a great way to gain a little bit of CPD too and pick up some tips and good warm up songs
The Big Sing was such a brilliant opportunity for our children to take part in. This has really invigorated our singing curriculum and helped our pupils to feel empowered and boost their self-esteem
It was wonderful to have all the children singing together… a great collaborative project…the children came back buzzing
I learnt that singing can be an amazing confidence boost!
This Big Sing event was a fantastic CPD opportunity for all staff on how to lead and inspire a large group of children to sing and get the most out of them
The end of term performance was really enjoyed by the parents. I liked the way that it wasn't a "clarinet show", it was a reflection of the musical skills we had learnt in the sessions
On top of learning a new instrument, children also learnt listening skills and following instructions, developing confidence and perseverance skills.  As a teacher, I began to feel more confident as I was encouraged to co-teach with the CIL programme leader 
Today was WONDERFUL I feel really inspired to get music alive in our school  
A very worthwhile day, thank you. I can go straight into class and try out some new ideas – great for a non-specialist.  
Today has reinvigorated my lesson plans – I feel that my lessons will be diversified. It was a super engaging day!