Voices Together at Chichester Cathedral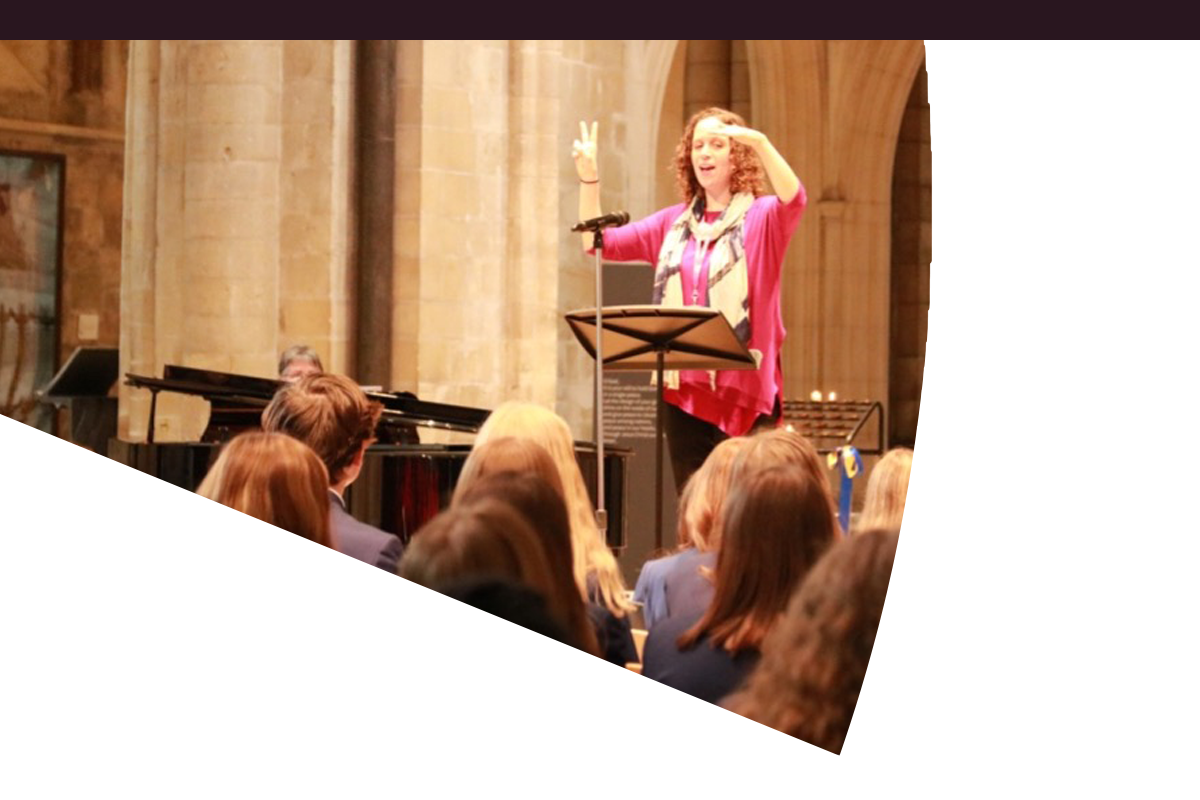 Singing is alive and well! It's extraordinary to think that it's been two years since our last massed school singing events at Chichester Cathedral. But now that we're in safer times, we jumped at the opportunity to bring schools together at Chichester Cathedral for three days of dynamic and exciting choral workshops.
The first two days saw young singers from 16 primary schools come together for a choral workshop led by Hub Partner Emily Barden. Pupils rehearsed putting their voices together at this historic venue.
A year 4 pupil shares: "it's really exciting to be here and I really like the movements added into it, it really shows emotion and everything!"
The workshop culminated in live performances where parents and carers were invited to listen to the students sing together harmoniously.
James, a year 5 teacher from Rudgwick Primary School shared: "This has been an incredible opportunity for the children, really exciting to work with someone like Emily and all of the people from West Sussex Music who have made it so much fun, so easy and they've been so enthusiastic which makes it so easy to get that enthusiasm into the children. On the coach down they were even singing some of the songs, they're really into it!"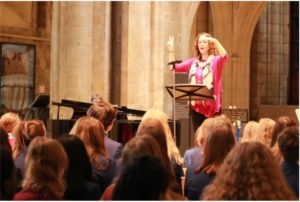 The third and final day saw five secondary schools come together at the cathedral. In the final workshop, led by the Director of West Sussex Youth Choirs, Sarah Forbes. Students familiarised themselves with vocal experimenting with pitch and tone, making the most of the beautiful acoustics of the building.
Sarah Forbes shared her feelings about the workshops: "Voices Together has been a wonderful opportunity to bring schools back together to sing in the beautiful surroundings of Chichester Cathedral. It's been a challenging couple of years for singing, so it's been a wonderful chance for us to get back together and sing. We run some wonderful choirs and we have an open day coming up for that on 7 May so children and young people can come along and try out the choirs for free!"
WSM Choirs open day – 7 May 2022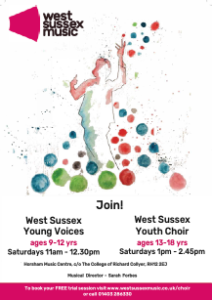 If your child, or the child you care for, has an interest in singing, come along to our West Sussex choir open day on Saturday 7 May in Horsham.  It's free to attend, come along and have a go!
Horsham Music Centre, c/o The College of Richard Collyer, Horsham, RH12 2EJ.
West Sussex Young Voices:
11:00am – 12.30pm (ages 9-12 years)
West Sussex Youth Choir:
1:00pm – 2.45pm (ages 13-18 years)
Click here to attend www.westsussexmusic.co.uk/choir