We welcome new Hub Partners Worthing Symphony Orchestra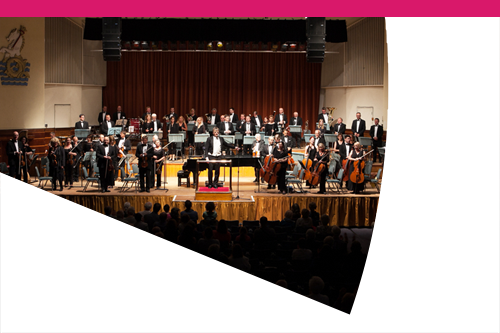 We want West Sussex to be a place where every child and young person can explore the life-changing benefits of music on their education, their wellbeing, and their future.  We do this by working together with other like-minded music organisations to provide the widest possible opportunities, making music accessible for all. 
We're pleased to welcome Worthing Symphony Orchestra (WSO) as our newest Hub Partner. We caught up will Sally Gibbins, WSO Trustee, to find out her thoughts on our new partnership: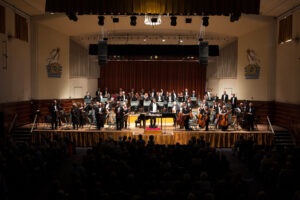 "Many of the WSO players are passionate about bringing classical music to young people so are delighted to become a hub partner with West Sussex Music. With the extended publicity, we hope to attract larger audiences of all ages and walks of life to enjoy our Sunday afternoon concerts at Worthing Assembly Hall. The established Children's Concert will continue to inspire and capture the attention of hundreds of primary school children. The annual concert was created to introduce well-known repertoire to primary school children for the first time, and for them to enjoy an orchestral concert whilst educating them about the different families of the orchestra.  
We look forward to warmly inviting young musicians from West Sussex Music Centres to attend rehearsals, see how a professional orchestra rehearsal works and, where appropriate, meet well-known soloists. We often have special offers for reduced ticket prices for concerts and welcome young musicians helping for which they receive a free ticket." 
James Underwood, CEO of West Sussex Music added: 
 "I'm delighted to welcome WSO to the music education Hub. For many years John Gibbins, the musical director, and the WSO team have worked tirelessly to provide high-quality concerts with internationally known performers at the Assembly Hall. Our partnership will help bring a range of exciting opportunities to local young musicians to experience live performance as well as helping to build the WSO audience of the future" 
 Worthing Symphony Orchestra will be performing a series of concerts from September 2023. To find out more and stay up to date with the latest, follow them on social media here and see their website.