Worthing schools' surprise symphony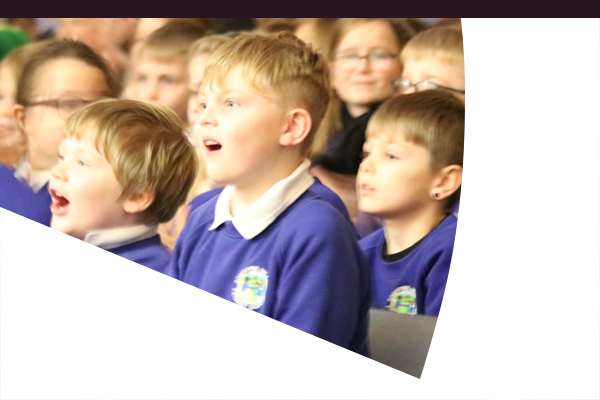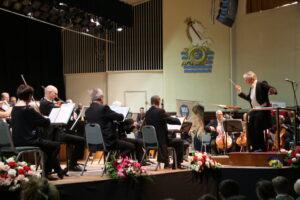 'Powerful, Emotional, Inspiring' was how three pupils described their recent experience of live music at Worthing Assembly Hall.
West Sussex Music invited local schools to a special free concert given by Worthing Symphony Orchestra on Friday. Over 800 people attended Friday's event from Bramber Primary, Broadwater CE Primary, Chesswood Junior, Downsbrook Primary, St. Mary's Catholic Primary, Sompting Village Primary, Thakeham Primary, West Park CE Primary as well as home-educated children.
Pupils came to Worthing Assembly Hall by train, by bus and most by walking to attend this special event.  The concert aimed to expand their musical horizons and introduce them to the incredible world of live symphonic music.
The performance included an introduction to the instruments of the orchestra which gave the children performances of repertoire such as In the Hall of the Mountain King, Entry of the Gladiators and Thunder & Lightning Polka and more.
As well as experiencing professional musicians playing live, the event was designed to fuel the children's imaginations and creativity, as well as introducing them to the joy of symphonic music on their doorstep.
Rafferty age 8, shares his experience:
 "I really liked it, it was amazing! I liked when they did the music all loud and then quiet and then loud and then quiet, I liked that a lot. I thought it was really exciting and emotional".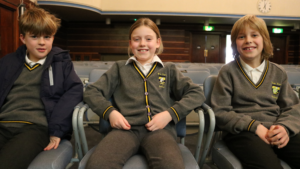 Abigail, age 8 adds:
"I liked when it went tense and really loud, and I also liked how they told you how the instruments that were going to be used. Because of the performance, it's inspired me to want to learn and play some of them; the bassoon, the flute and the piano!"
Sarah, a teacher at West Park CE Primary School shares her reflections:
"To be honest, we weren't sure what to expect or how the children would react but it's just been magical, just watching their faces and watching them get involved has just been a really wonderful experience. Some of them won't have seen a concert of any type before, some of them may have but just for them to see what can be achieved. It's been a lovely day, thank you!"
Alison Sutton, Assistant Head and Head of Learning at West Sussex Music said: "We've had a fantastic day at Worthing Assembly Hall. A huge thank you to John Gibbons, the Worthing Symphony Orchestra musical director, for his generosity in making this opportunity available. For these pupils, some of whom had never been to the Assembly Hall, this is an experience that will stay with them forever. We can't wait for the next one!"
About West Sussex Music
West Sussex Music provides high quality and inclusive music education and performance opportunities for all children and young people across the county.
We work with a group of partner organisations, schools, young people, and stakeholders from different sectors to develop our collective vision for accessible and inspirational music education.
In schools, we ensure schools have access to quality-assured music practitioners that can provide instrumental lessons, whole-class first access programmes, lunchtime and after school music activities, workshops, singing projects, and continuing professional development for teaching staff. We help schools to achieve the best possible outcomes for pupils, their families, and the community.
Outside school, children and young people enjoy making music with us in bands, choirs, and orchestras at every stage of their musical development.
If you'd like to know more about how your child can explore and develop their music-making please go to www.westsussexmusic.co.uk