Young musicians leave audiences with a spring in their step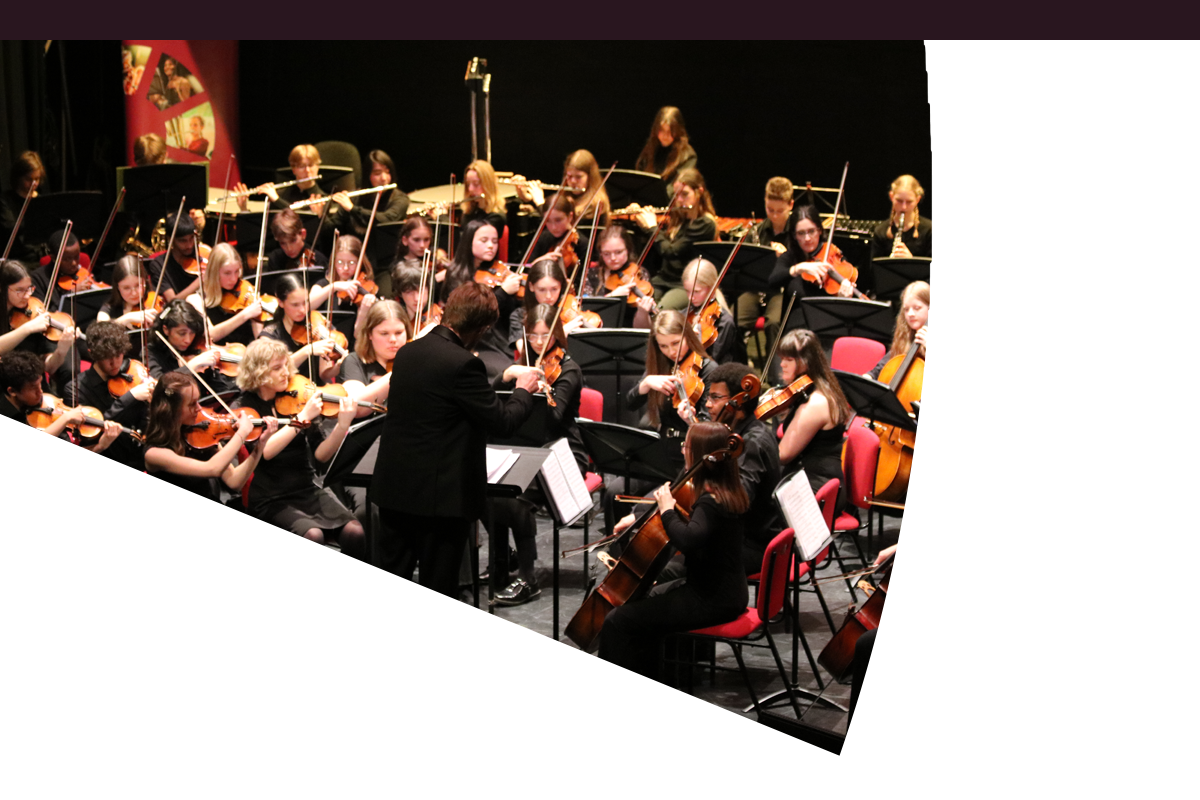 Just before Easter, we officially welcomed spring with two music events over a weekend which featured exceptional displays of musical talent from around the county.
On Saturday 25 March at our Horsham Music Centre, 194 students performed to an audience 320 family and friends. Groups included the Tomorrow's Orchestra, Elementary Winds (Hi5), West Sussex Young Voices, West Sussex Training String Orchestra and West Sussex Training Wind Orchestra. The children involved joined together with their peers from our music centres in Chichester, Crawley, Horsham and Worthing.
Saturday's performance was particularly special for our newest students in the Tomorrow's Orchestra Programme (TOPs). After just 10 weeks, they played brilliantly performing three popular songs: Shotgun (George Ezra), Shake It Off (Taylor Swift) and Crazy In Love (Beyonce).
John Randall, West Sussex Music Centres Manager shares: "It's not until you do your first concert that you realise what it's all about and understand the thrill of being onstage playing to people and people enjoying the sound you're making. Suddenly, everything makes sense! And then, for those students who are on the edge thinking 'Shall I continue' this is often that first concert where afterwards they reflect and decide 'Yeah, I'm definitely going to continue' One of many highlights was seeing the Tomorrow's Orchestra doing their first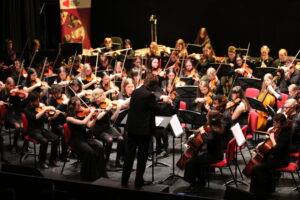 concert and seeing the buzz they got from it afterwards as they walked offstage. That was amazing."
Our spring music celebrations continued Sunday with a concert at Horsham's Capitol Theatre with performances from the West Sussex Youth Orchestras and West Sussex Youth Choir. The sell-out event saw over 400 parents, carers, friends, and family members attending to support these talented young musicians whose performance culminated in an emotional performance of Sibelius' Finlandia: A Song of Peace.
Among the audience, we were thrilled to be joined by special guests showing their support to the arts: Mr James Whitmore (High Sheriff of West Sussex); Cllr Kate Rowbottom (Chair of Horsham District Council), Mr Jeremy Quin MP, and Jane Eaton (Chief Executive of Horsham District Council).
James Underwood, CEO of West Sussex Music shares: "Performance opportunities are so important in a young musician's journey, and they benefit hugely from the confidence it builds. This weekend has been a wonderful celebration of the power of music to change young lives for the better, whether you're a recent starter on our Tomorrow's Orchestra Programme or a County Ensemble musician ready to make their next step into further education and national ensembles."