Introducing Mark, Director of West Sussex Youth Choirs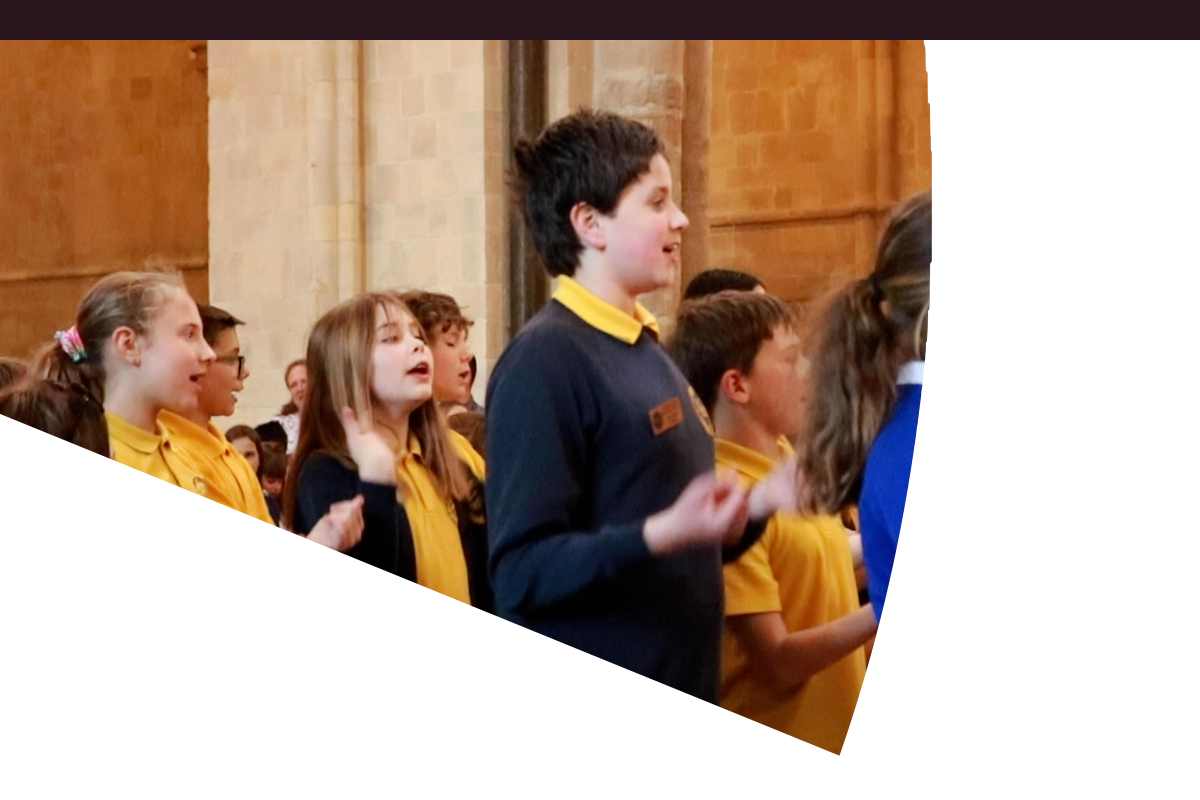 We're thrilled to welcome Mark Bradbury as our new Director of West Sussex Youth Choirs!
As Director of West Sussex Youth Choirs, Mark will be using his skills and experience to lead and develop the West Sussex Youth Choir and West Sussex Young Voices!
It's a time of recovery and rebuilding after the challenges of the pandemic and we're excited Mark is joining us as a gifted choral director.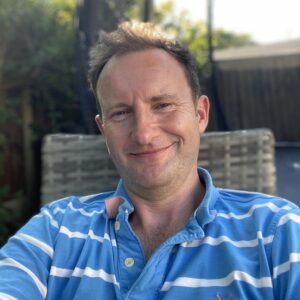 He brings with him over 20 years of experience in the field having worked with the likes of Glyndebourne Opera, and freelancing as a professional tenor, with some of the world's finest conductors, theatre directors, and choreographers.
Mark shares his thoughts on joining West Sussex Music:
"Having worked within many top-notch professional choirs and opera choruses, I've seen the way in which a choral conductor can make a huge impact for better and for worse. The magic normally seems to come when you get alongside your choir and partner with them in making music. There's scope for being brave with some of our future repertoire choices we make and post-pandemic I can see the West Sussex Youth Choirs growing again in the coming months."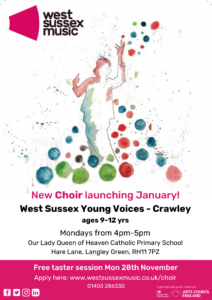 We're excited to announce that, as our new choral director, Mark will soon be creating the opportunity for students to get singing in Crawley! Led by Corina Redis, who assists Mark at our Horsham centre, West Sussex Young Voices – Crawley starts in January.
There's a free taster session on Monday 28 November for Years 5 to 8 (9 to 13-year-olds) at Our Lady Queen of Heaven Primary, Hare Lane, Langley Green RH11 7PZ.  Further details can be found here