Going for Gold with Chichester Youth Orchestra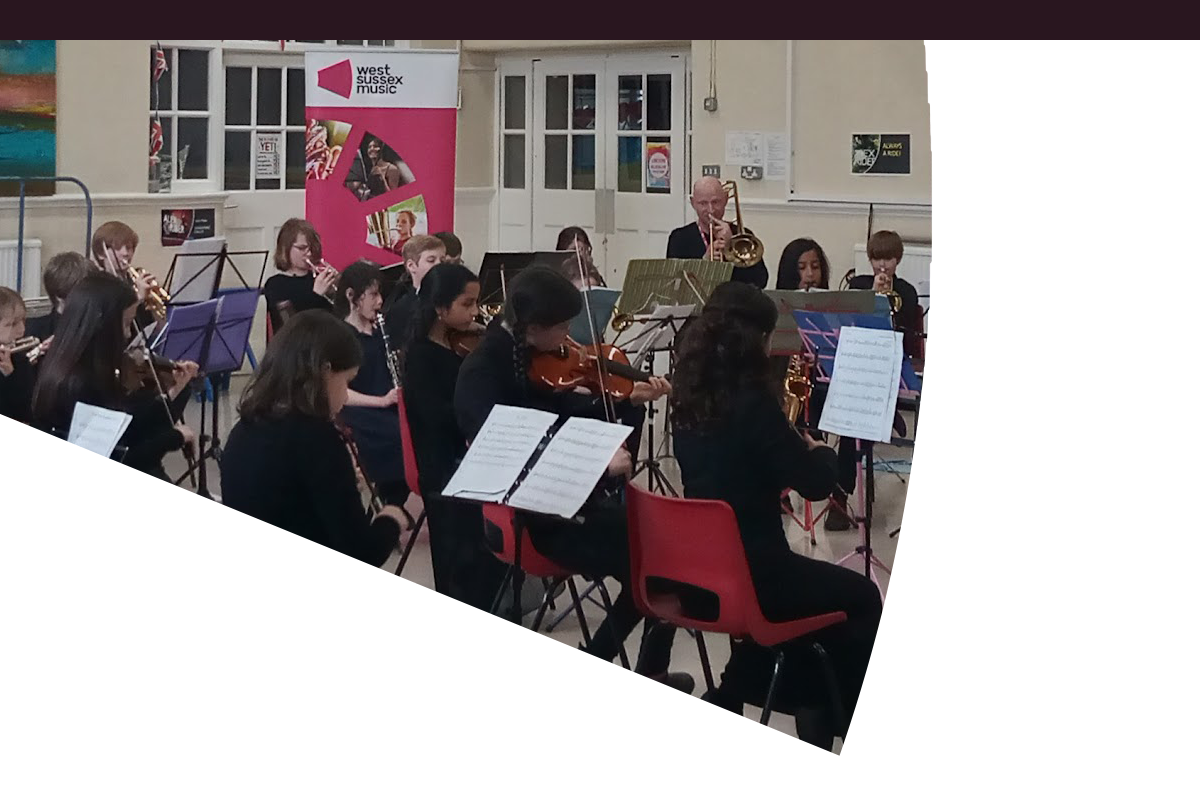 We're thrilled to be celebrating with Chichester Youth Orchestra.  Winners of the gold award for their performance at Chichester Festival for Music, Dance & Speech.   
Under the direction of West Sussex Music's conductor, Vincent Godfrey, the orchestra performed 2 pieces: 'Prime Numbers, from Bagotales' by Kevin Morgan, and 'Final Countdown' by Europe.  
Acclaimed adjudicator, Chris King, made a point of saying how impressed he was with the Orchestra, especially as so many had been learning for only three terms. Chris also asked the orchestra to perform an encore, before presenting the leader of the orchestra with the gold medal and certificate. 
John Randall, Head of Music Centres at West Sussex Music shares: 
"The formality of the event was at just the right level for the orchestra, important enough that the students started to feel excited and slightly nervous, but friendly enough that they could all really enjoy the experience of performing to an audience (and judges!).
It was the perfect balance between a performance opportunity and a competition, and the children rose to the occasion.
This is a springboard to more performance opportunities as the band has gained confidence from taking part in the festival. They really bonded as a group through their shared experience of being excited about the performance opportunity." 
Chichester Youth Orchestra rehearses Tuesday evenings 6 – 7pm at St Joseph's CE Junior School, Chichester. All grades are welcome, from elementary to intermediate. 
If you would like to join a group or ensemble, explore our Music Centres based in Chichester, Crawley, Horsham, and Worthing. Click here and get playing!