Easter Holiday Activity Fun!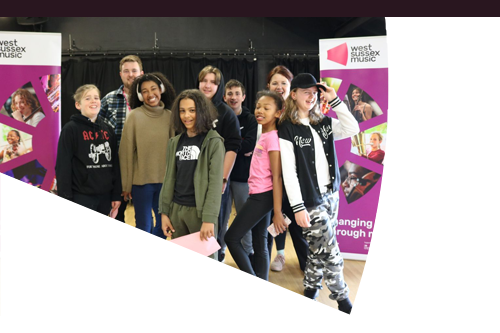 We've been busy over the Easter holidays creating music with Hub Partners NextGen Music and our expert music tutors! 
Across 9 days, we ran 3 workshops in 3 different locations – DJ-ing in Crawley, Rapping in Bognor Regis, and Music Production & Rap in Littlehampton.  
We dropped in to visit our workshops around the county and visit our new aspiring musicians to find out what they've been up to. 
We're excited to announce that based on the success of the Easter holiday activities we'll be running more music workshops over the summer holidays. To stay up to date with the latest offers and opportunities we recommend you subscribe to our newsletter and follow us on social media @WestSussexMusic 
Thanks to the Holiday Activities & Food scheme funding provided by West Sussex County Council we're able to offer free spaces to young people on free school meals or who are refugees. Additionally, West Sussex Music is funding, from its Arts Council grant, subsidised places to families in receipt of other benefits. This means we can reach out young people who may not have access to music-making equipment or the opportunity to make music and take away the barriers to exploring their musical passions. 
Special thanks to our workshop leaders and venues, especially The Regis Centre and The Littlehampton Academy who loan us their spaces for free, without them this wouldn't have been possible.