Rap & Lyric Writing
18-20 December, 10am - 3pm
We're excited to offer Rap & Lyric Writing workshops this winter in Bognor Regis.
We'll be at The Arena at The Regis School on Monday 18 December, Tuesday 19 December and Wednesday 20 December between 10 am – 3 pm. Come for one, two or all three days. Lunch is included.

Open to 8 – 16 yr olds, all skill levels are welcome and equipment is provided. These workshops are a wonderful opportunity to be active during school holidays and make music with others.

Free places for those receiving free school meals. Half price for those on other benefits.
During our courses you will:
Creative writing, rhyming and rhythm
Record a song as part of a group
Collaborate in singing and songwriting
Perform to your peers
Venue: The Arena, Westloats Lane,
Bognor Regis, PO21 5JD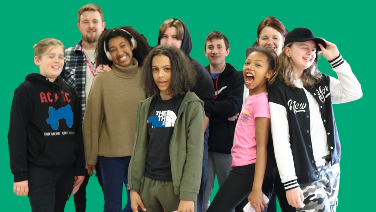 Apply here
Free for pupils on free school meals – Apply here if this is you
£18 per day for families on income support/ESA, JSA, Child Tax Credit/Working Tax Credit/Universal Credit, incapacity credit, housing benefit, pension credit, asylum support.
£36 per day for paying pupils.
We would like to take this opportunity to extend a special thank you to Department for Education for making this workshop possible through the Holiday activities and food programme 2023/24. You can find out more about this programme here.