Do you sing, or do you play one of the following musical instruments?
Violin, Viola, Cello, Double Bass
Flute, Saxophone, Clarinet, Recorder
Trumpet, Trombone, French Horn, Tuba, Baritone Horn, Cornet, Euphonium, Tenor Horn
Then Horsham Music Centre on a Saturday is the place to be! We have all sorts of groups and ensembles that you can join, where you'll have fun, play brilliant music together in a group, improve your music skills, and make new friends. Check out all the options available to you below.
String Ensembles
Pre-grade 1 – 2
Saturday, 9.00-10.30am
Grade 3 – 5
Saturday, 11am-12.30pm
Wind & Brass Ensembles
Beginner – grade 1
Saturday, 9-10am
Grade 1 – 3
Saturday, 10.15-11.45am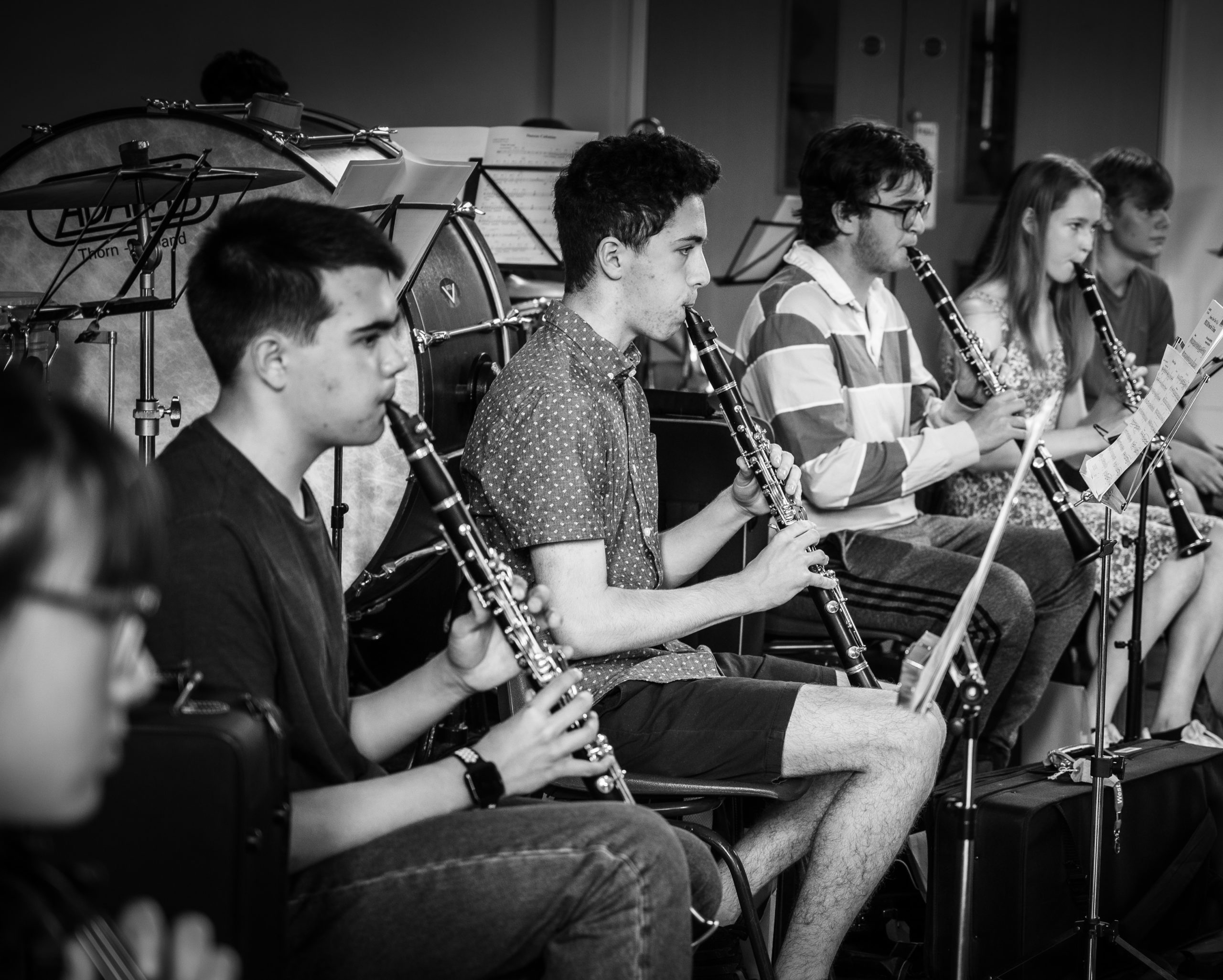 Costs
Membership subscription per pupil:
Free, no commitment, taster session for new members. Simply sign up below!
£60 per term for one ensemble, or £100 for two or more
How to find us?
Horsham Music Centre is based at Millais Secondary School, RH13 5HR