---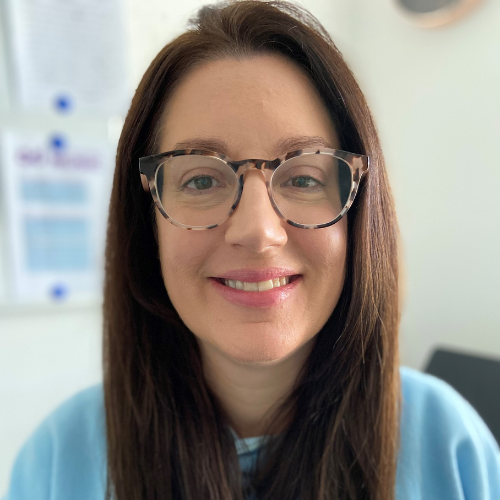 Lessons
Percussion
Keyboard
Piano
Theory
Clarinet
Flute
Saxophone
Orchestra
Wind Band
Choir
Woodwind ensemble
Classroom
Provision
Tuition
Ensembles
Performances
Workshops
Venue
London Meed Community Primary School
Age group
4-6
7-10
11-13
14-15
16+
Availability
Term times
After school
School holidays
University of Chichester: BA(Hon) Music with History (2:1)
University of Sussex: PGCE Music.
Ann is a qualified music specialist teacher who has been subject leader for music in a large secondary school and subject leader for music in a large local junior school. She has over 20 years experience of piano, flute, saxophone, clarinet and theory tuition. Ann has previously worked for West Sussex Music as both an ensemble leader and ensemble tutor.
Ann adapts her lessons to suit each student by focusing on their own individual needs. Whether you are starting out as a beginner, looking at learning for fun or wanting to take grades. Ann's lessons aim to bring out the best in her students by building confidence, developing techniques, extending repertoire and exploring the inner musician.
Ann teaches piano, keyboard, clarinet, flute and saxophone lessons at London Meed Primary School. The children love their lessons and often show off their talents in assembly. Ann has a lovely manner with the children. She is kind but firm and knows exactly how to motivate them to get the best out of them. Ann leads our Choir and Singing Assemblies. We are thrilled to have her as part of our Music lesson team.  Claire Stacey, Music Lead, London Meed Primary School
My daughter started taking Lessons with Ann after learning for a couple of years with a different teacher. Ann is enthusiastic, patient and encouraging and my daughter looks forwards to her lessons and is progressing well. I like that has Ann tailored her teaching to my daughters interest rather than being set on following a particular curriculum. I would highly recommend Ann as a teacher. Jo Henson
When looking for a saxophone teacher for my 13 year old daughter, Ann came highly recommended and now we can see why. Her teaching methods are great as my daughter tends to choose quite hard pieces to play. She's never once said it's too advanced for you but instead breaks it down and works through the piece with her. My daughter thoroughly enjoys her weekly lessons with Ann and loves the new challenges that face her every week. I asked my daughter about Ann and this is what she said: "She's an amazing teacher and listens to me about what I'd like to learn to play. She's extremely kind and very patient".  Hayley Scrase