---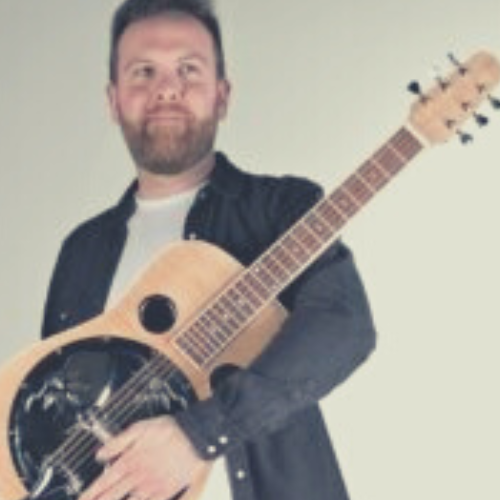 Provision
Tuition
SEN(D)
WCET
Locations
Worthing
Chichester
Midhurst
Pulborough
Venue
Downsbrook Primary School
Fishbourne C.E. Primary School
Goring-by-Sea CofE Primary School
Hollycombe Primary School
Jessie Younghusband Primary School
St. John the Baptist C.E. Primary School
St. Marys C.E. Primary School; Washington
St. Richards Catholic Primary School
Age group
4-6
7-10
11-13
14-15
16+
Availability
Term times
After school
Online
Safeguarding training. Health & Safety training. First aid training. CPD training.
Chris has been working for WSM since 2013. He worked as their lead teacher for guitar and wrote some of their guitar and ukulele syllabus. Outside of teaching he specialises in playing slide guitar, also known as lap steel or 'Dobro' and is regarded as a leading UK player of this style, even writing about it for UK guitar magazines.
Chris has composed and recorded three albums of slide guitar music for TV/film soundtracks. In his 20s he toured up and down the UK with his blues/rock band, opening shows for the likes of The Yardbirds and The Hamsters. In his 30s he turned professional and started working as a session guitarist, recording for the likes of TV star Anthony Head and working with members of Led Zeppelin.  Chris also toured into Europe as a sideman, playing at festivals featuring blues legends Buddy Guy and Peter Green.
Marcus is so enjoying the guitar and really likes having you for his teacher. He practises everyday without me even having to ask. He can play so many songs all from memory after only having several lessons. He played, 'Happy Birthday' to his Dad this morning as it was actually his birthday and it was just lovely. Oh, I have to say that when he played, 'Chasing Cars' to me last week it brought tears to my eyes as it is one of my favourites and it was so wonderful to see him so engaged in the moment. Thank you again Chris.     Parent of student