---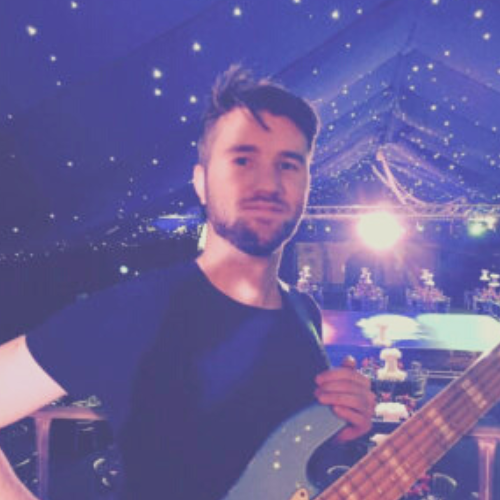 Lessons
Guitar
Bass guitar
Keyboard
Piano
Theory
Music Production
Provision
Tuition
Performances
Workshops
Locations
Crawley
Littlehampton
Haywards Heath
Venue
Georgian Gardens Community Primary School
Oathall Community College
Age group
4-6
7-10
11-13
14-15
16+
Availability
Term times
After school
School holidays
Online
Chris teaches in schools throughout West Sussex and works with West Sussex Music as an Associate Tutor.
He has performed all over the world, as a professional performing and recording musician.
Chris teaches guitars, piano, keyboard, drums, percussion and vocals. He also teaches full class music lessons in schools.
Chris has been teaching my son the electric guitar, and now his love of music has progressed so much that along with some of the other budding musicians, they recently made a school band. Chris has helped my son gain confidence and given him a better understanding of music in general. My son loves going to his guitar lessons and band practice and is always enthusiastic about them. He speaks proudly of the new pieces they have leant. Chris makes the sessions both fun and interesting. I would highly recommend Chris.    Martine C.