---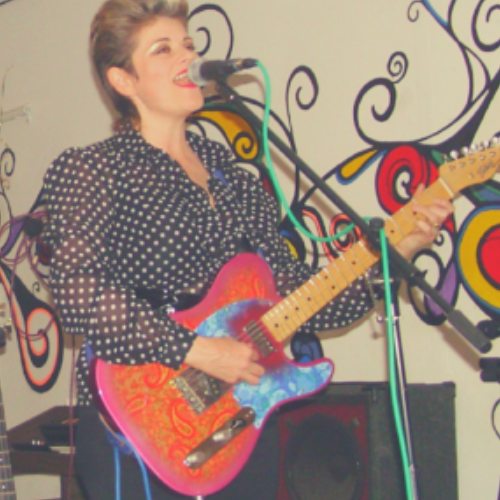 Lessons
Guitar
Bass guitar
Theory
Provision
Tuition
SEN(D)
WCET
Locations
Worthing
Midhurst
Shoreham
Venue
Balcombe C.E. Primary School
English Martyrs Catholic Primary School
Forge Wood Primary School
Manor Field Primary School
Milton Mount Primary School
St. Wilfrid's Catholic School; Crawley
Waterfield Primary School
West Green Primary School
Age group
4-6
7-10
11-13
14-15
16+
Availability
Term times
After school
Online
Tina is a fully qualified classroom music teacher, gaining a PGCE from Middlesex University.
Tina is a wonderful music teacher living in Brighton and working in West Sussex schools. She has many years experience as a peripatetic tutor of singing and guitar and as a fully qualified classroom music teacher. She has worked in a variety of schools and currently teaches at Sylvia Young Theatre School in London's West End as well as in West Sussex schools. As a professional singer, she has extensive touring experience in the UK and in Europe working with numerous well-known names.
Tina's professional experience enables her to communicate her passion for the subject to students in an engaging and effective manner. She has composed many original songs and has helped students develop their own musical ideas. Tina really enjoys sharing her wealth of live experience, in addition to her extensive theoretical knowledge with her pupils. She believes that music really does make a huge difference to the quality of our lives by giving us a chance to develop emotional intelligence and social skills.