Tomorrow's Orchestra Programme
Orchestral lessons for beginners
The next generation of orchestral musicians
To encourage new musicians for the future, we recently launched an opportunity for children to start learning orchestral instruments.  Introducing: Tomorrow's Orchestra Programme (TOP).  The programme was developed for children with a keen interest in music, aged between 7 – 12.
Tomorrow's Orchestra Programme started at the beginning of March and runs for three terms with sessions taking place at Chichester, Horsham and Worthing music centres.
Here's a short clip of our West Sussex Youth Orchestra performing 'Havana'.  All students in this video have followed a structured progression route similar to the TOP to reach this stage.
One of our new musicians Enfys, age 7, shares her motivation for wanting to learn the clarinet with us at TOPs:
"…Well, I know how to play the fife and I know how to play the recorder and the clarinet is sort of a mix between them so it might be quite easy to learn and I think I'd really enjoy it because Squidward plays the clarinet in SpongeBob SquarePants"
It has been such a pleasure to welcome so many new families to our Music Centres and the TOP programme – all of them excited to start their journey into instrumental music-making! For some this is a 'first-in-family' experience while others have children already learning or parents/carers who play but the common bond is a determination to help their child's learning and we're delighted to harness this support.
The first TOP concert is on Saturday 9 July at Worthing Assembly Hall and will be a celebration of everything learned so far!
Musicians of the future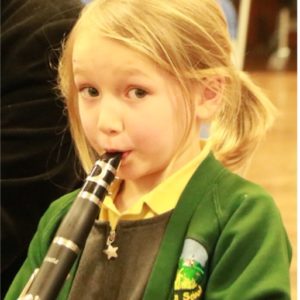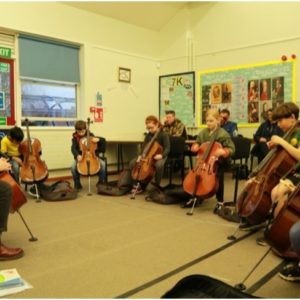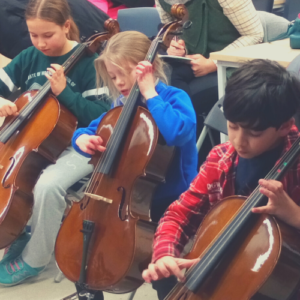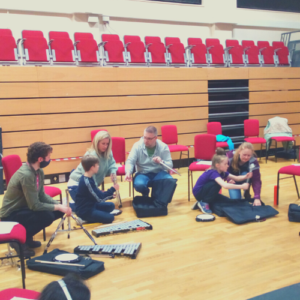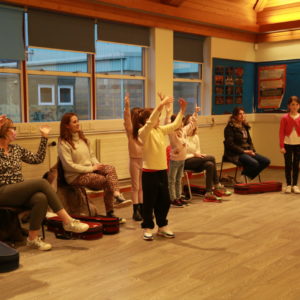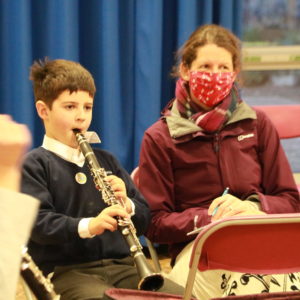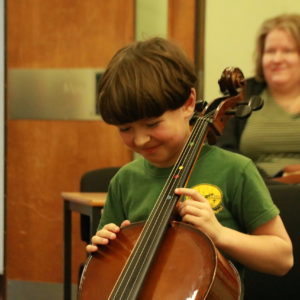 Spring term – FREE, includes:
Instrument hire
Group instrumental lesson
Weekly session of 45 mins
5 week introduction
Summer term – £60, includes:
Instrument hire
Group instrumental lesson
Orchestra rehearsal
Weekly session of 1.5 hours
Autumn term –  £60, includes:
Instrument hire
Group instrumental lesson
Orchestra rehearsal
Weekly session of 1.5 hours