Tomorrow's Orchestra Programme
Creating the next generation of musicians
Applications for the 2024 Tomorrow's Orchestra Programme (TOP24) are now OPEN.
If your child or the child you care for loves music and is aged between seven and 11 years old, TOP24 is an amazing opportunity to nurture that curiosity and help them develop skills which will last a lifetime. 
TOP24 is for complete beginners in Years 3 to 6. It includes free instrumental lessons and free instrument loan with membership of the TOP Orchestra.
TOP24 lasts for three terms starting in January with the first term being absolutely free. The second and third terms cost just £70 per term. 
Starting in January the TOP24 sessions take place at: 
BOGNOR REGIS
MUSIC CENTRE
Thursdays
4.30pm – 6.00pm
Strings
Woodwind
Brass
CHICHESTER
MUSIC CENTRE
Saturdays
9.00am – 10.30am
Strings
Woodwind
Brass
HORSHAM
MUSIC CENTRE
Saturdays
10.45am – 12.15pm
Strings
Woodwind
Brass
WORTHING
MUSIC CENTRE
Fridays
4.30pm – 6.00pm
Strings
Woodwind
Brass
The Tomorrow's Orchestra Programme has been designed to take students on a journey from absolute beginner to orchestral musician within a few months, as well as introducing them to the thrill of playing together on stage. 
There are so many  benefits to learning a musical instrument. TOP24 combines a weekly instrumental lesson and orchestral session and has been created to give a fast-track route to children who are keen to make music with others.
Places are limited so book now to avoid disappointment!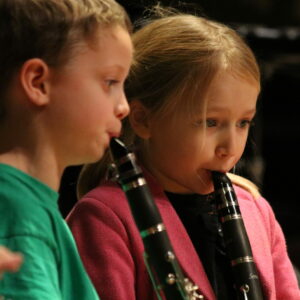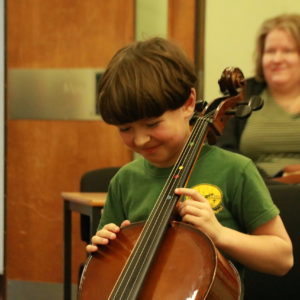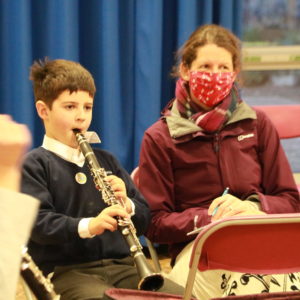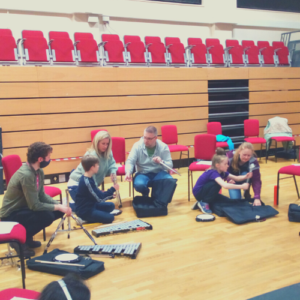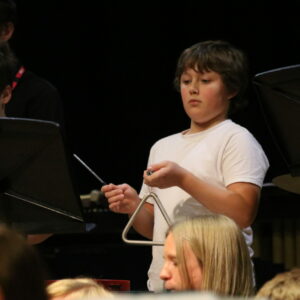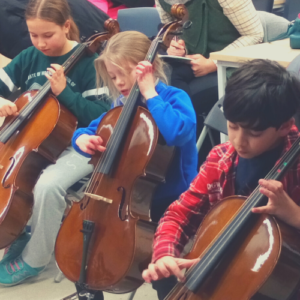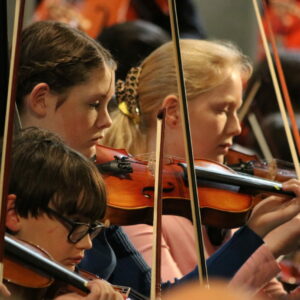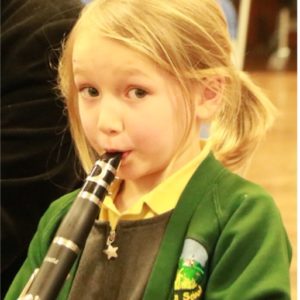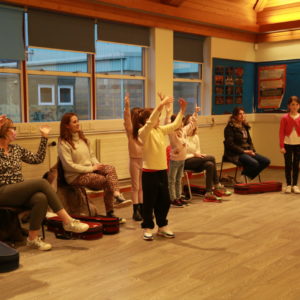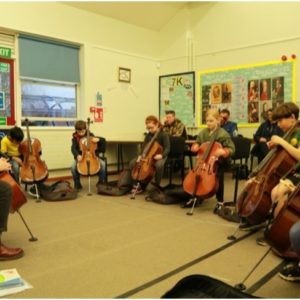 What people are saying
I just wanted to say a huge thank you to the teachers and everyone involved at TOPS. My children are getting so much out of the project and it has given me a nudge on remembering how to read and count music. The concert on Sunday was excellent and we're looking forward to next term!
As parents we are so happy with the environment. They learned new things and they had some changes in their daily lifes. The way they listed to music also different now. Not just listening but also making proper comments about it. Seeing all this makes me proud and happy. Thanks for making this available. I hope you can reach more children in the TOP program.
I learned notes. I started liking classical music. I joined a band in my school. And I made new friends.
It was good because I got to make new friends and get to play music that I couldn't before. I liked doing concerts because I got to show off to my parents. I played glockenspiel, timpani, bongos, tambourine, crash cymbal, agogo bells and i tried the big bass drum. My favourite was timpani.
I loved it because I made a whole new groups of friends and learned a new instrument and got to perform to an audience of thousands. Even if you are young you can still feel great up on stage.