West Sussex Music Turn Up The Volume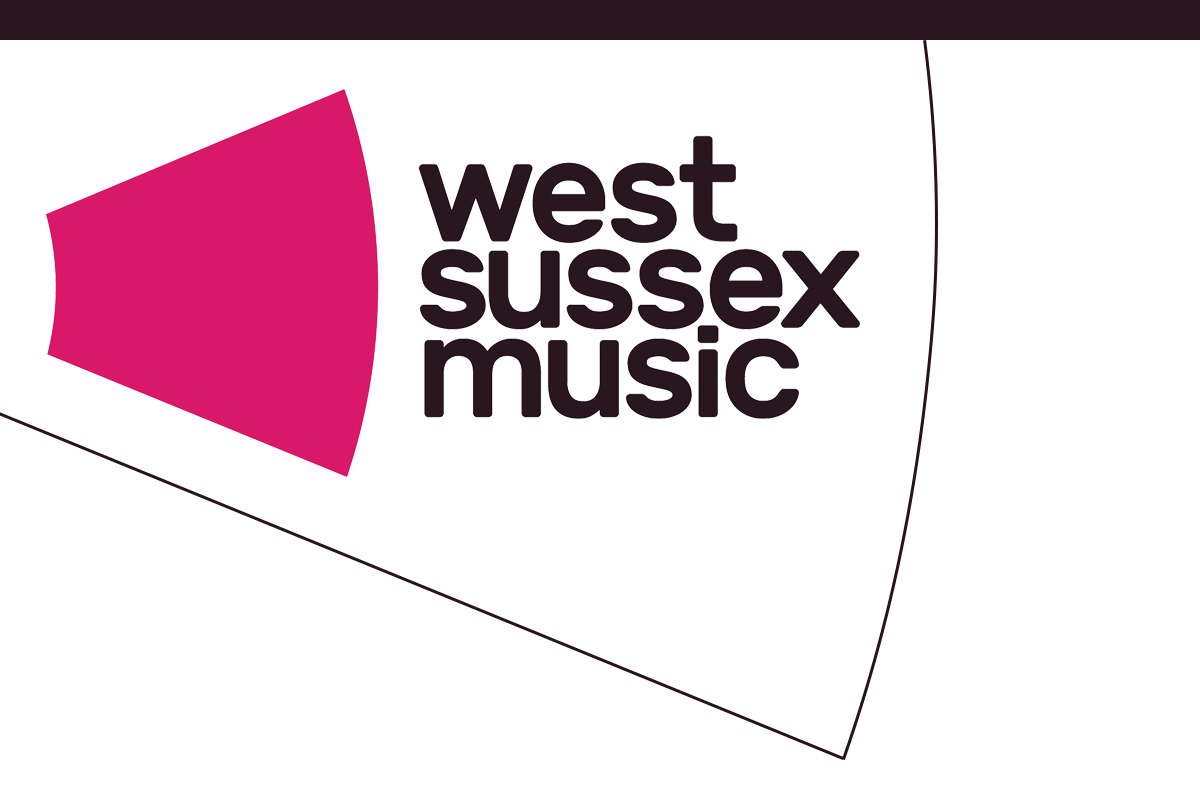 Welcome back to West Sussex Music!
We're excited to share that we've had a bit of a makeover.  You may have noticed our website and social media channels have a brand-new look and feel to reflect exciting changes we've made as an organisation as a music education hub and the diverse, exciting range of lessons we have available for the children under your care.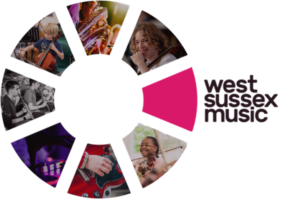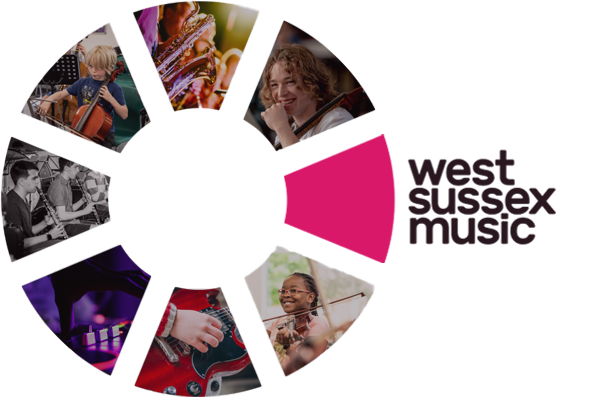 As the lead organisation for the county's music education hub, we are working together with music providers across West Sussex to develop what we can offer young people interested in making music.
So . . . what does this mean? We want to make sure that all young people can participate in and benefit from music. The development of our Music Education Hub ensures that all young people in West Sussex are able to access the music education that's right for them! So, if there is an instrument your child is passionate about learning, we will connect you with one of our tutors.
West Sussex Music provides high-quality opportunities for children and young people across the county at every level of their creative development. Our mission is to remove barriers to learning and promote the life-enhancing benefits of music.
Through inspiring young minds and nurturing their interest, we empower young people to realise their ambitions.
This is a fantastic opportunity to tell you about some of the changes which are happening right now:
Sound Connections
We are excited to let you know that we are currently working closely with a music charity called Sound Connections; existing to create change, working across the music community to achieve inclusion, equity and social justice with young people.
Together, we are working with young people to make sure we understand what music means to them, which music activities they engage with outside of West Sussex Music and what they would like to see from West Sussex Music.  This is all part of our Inclusion Policy, making music accessible for everyone – Exciting times!
We'll keep you updated with the work we are doing with Sound Connections throughout the year.
There are so many opportunities coming up over the coming weeks. Take a look around our new website and stay up to date with the latest by following us on social media – You can find us on Facebook, Instagram and Twitter.