Sing Up day 2022: Connecting through song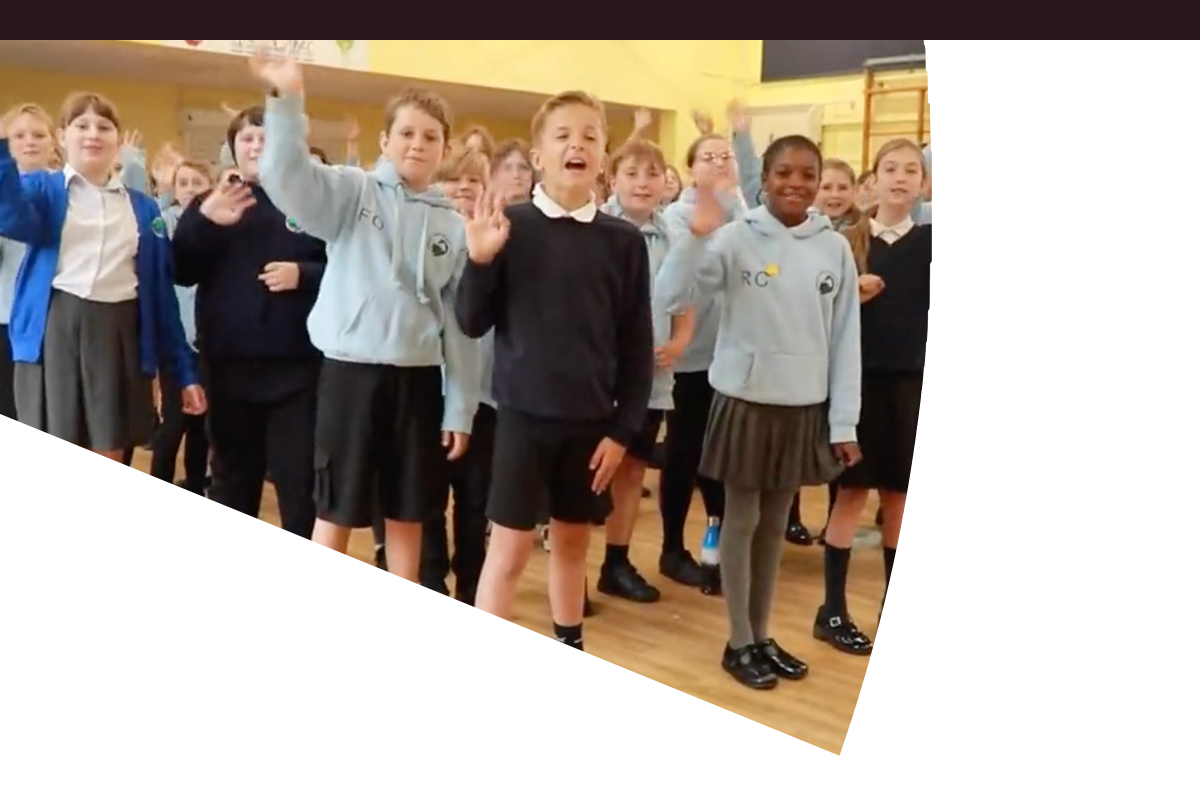 Every year since 2010, Sing Up has set aside an extra special day to celebrate the power of song and share the joy of singing.
We jumped at the opportunity to bring schools together from Gossops Green Primary School and Waterfield Primary School to celebrate Sing Up Day together.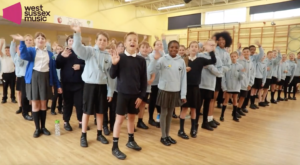 This year's song – Love As Our Guide by Beccy Owen – is a rousing, uplifting, and optimistic pop anthem, exploring themes of kindness and of being a person you can be proud of. Beccy's clever lyrics acknowledge that we have all been through some difficult times, but together, with resilience and by being kind to ourselves and others, we will make it through to the light on the other side.
The workshop was led by Hub partner Emily Barden, who said:
"Part of what makes this day so special is the idea of young singers coming together to sing in different spaces across the world. These children came together to celebrate their love of singing through the power of music, singing with their peers, and connecting with new children."
 Watch Emily and the schools in the full video below:
Gossops Green Primary School's music lead, Caroline Underwood shares:
"Sing Up Day 2022 has been more important than ever this year as we have missed the collaborative, community singing aspect of school life. It has been wonderful to be able to get back to celebrating the power of singing in our school as a whole school community.
Singing is a wonderful way to bring everyone together and to see the smiles on the students faces when they all sing together.
Thank you to West Sussex Music for a fantastic morning of inspirational singing with Emily Barden."
Raymond Lilley a teacher from Waterfield Primary School added:
"This opportunity provided our children with a chance to work together, developing transferable skills like teamwork and following instruction to achieve a common goal, while building their confidence, especially as we all recover from the pandemic.
I am a believer that music is food to the soul and Sing Up Day is the perfect platform to showcase the impact that music can have on our young students' lives."
At West Sussex Music we have lots of opportunities for aspiring young singers! Experience the joy of singing and come along to one of our music centres located in Horsham and Chichester. Find out more by clicking here
Singing Up was created in 2007 as a national organisation to encourage and support singing with children and young people so that they:
Learn to sing well and enjoy singing
Develop musical skills and understanding
Experience the wider learning and developmental benefits that singing provides
Experience long-term benefits to their health and well-being