Begin your musical journey today!
Have you ever heard an amazing musician in action and wished you could do that? Well, everyone starts somewhere – why not begin your journey today?
Whether you're interested in enhancing your vocal skills, learning an instrument, or exploring lessons for a young person you think would love to have a go, we can help.
West Sussex Music has lessons suitable for children and young people at all levels – from complete beginners to those who are already seasoned experts looking to broaden their range.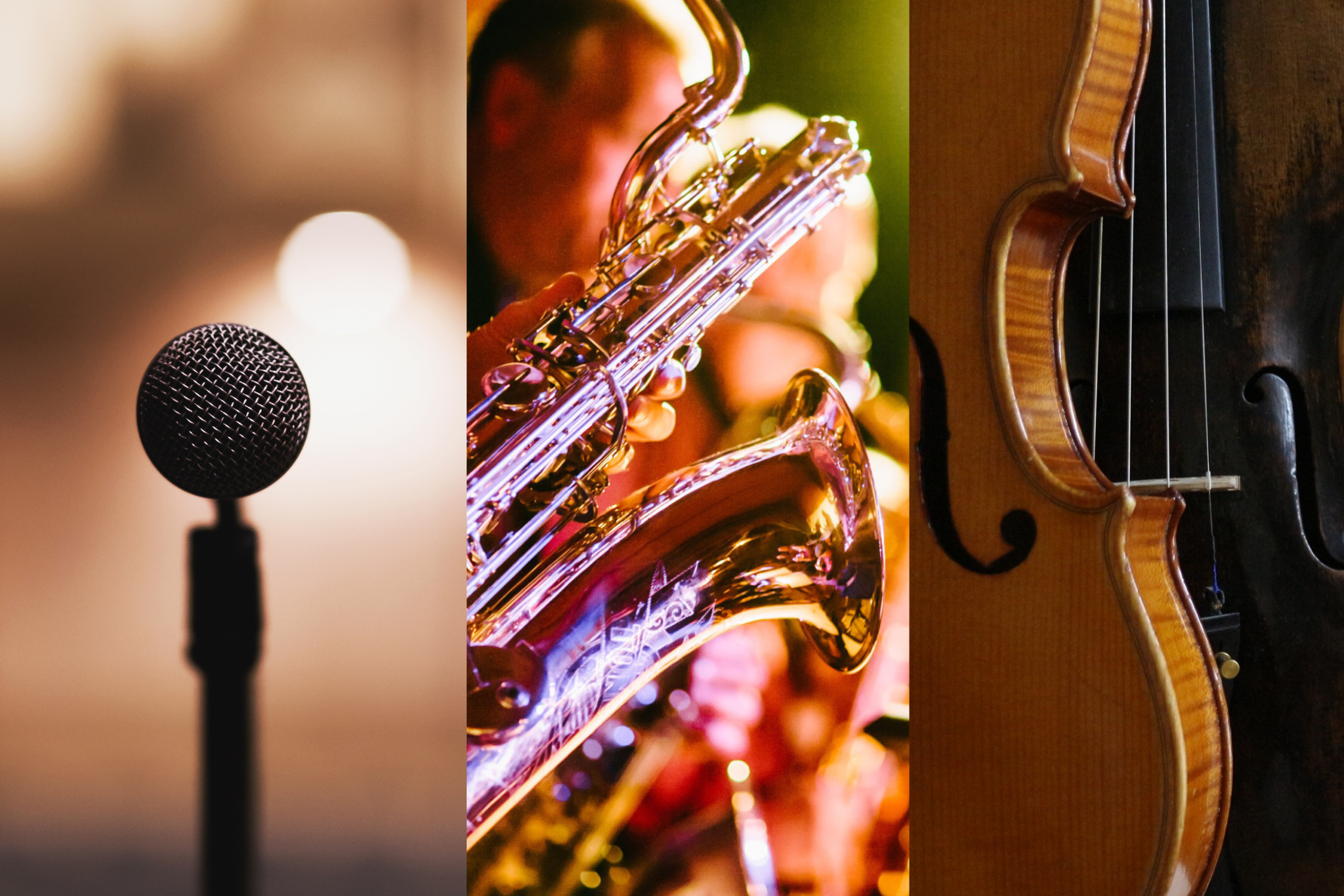 Here's a guide to what we offer: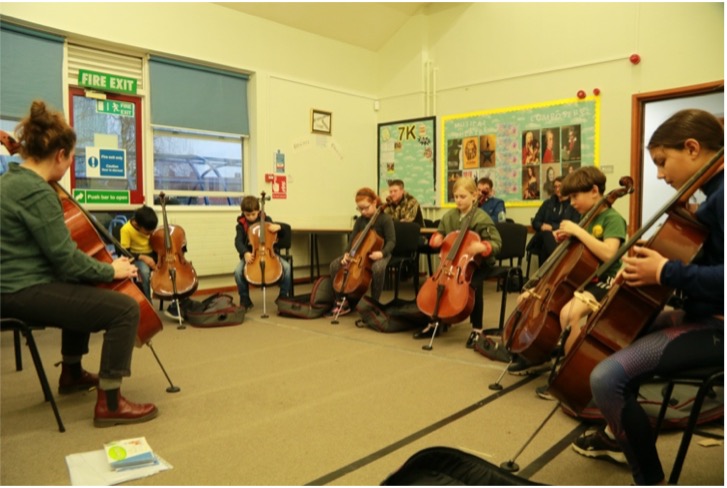 FAQs
The choice is yours. Many children enjoy the fun of group lessons and learning with their friends. For others, they need the focus and attention that an individual lesson provides.
Please let us know. If enough pupils are interested, we'll contact your school to organise for a visiting music tutor.
If a teacher misses a lesson then it will be made up later in the term or later in the year. If the full course of lessons has not been offered, we will offer credits (please see our regulations and conditions). It is not possible to refund or make up lessons missed by pupils.
Help with costs
At West Sussex Music, we are committed to making music accessible for all.  
Music lovers come in all shapes and sizes from all different backgrounds.
We know that music plays an important part in improving young people's wellbeing and brings with it life-long benefits.
For those of you who may need help with costs, we can help with the fees and instrument hire so you can get playing today!
Testimonials
We all thought the concert at Worthing Assembly Halls was just wonderful and we were so proud of our daughter.  She also really enjoyed being part of the orchestra and the concert and is looking forward to next term. She has spoken about how much her playing has improved by being in the orchestra.
Many thanks to West Sussex Music for a brilliant term.
I wanted to draw your attention to the wonderful teaching Anna, my daughter, receives from Mr Will Wilkins, via West Sussex Music. She has always delighted in his lessons, and how he makes learning the cornet so fun … Even when she's tired, he manages to get the best out of her.
It is wonderful to see the progress she is making.
I really wanted to send you a message to say a personal thank you for all your help with Joe, Lily and Theo. They had a fabulous time with you for the three days and thanks to your work, Lily had the confidence to join in with a performance for a big family party we had at the weekend. I know for a fact she would not have done it if it wasn't for the time she had with you at the Rock school. This has now given us a special memory of being able to perform as a family.  THANK YOU SO VERY MUCH