West Sussex Music Launches New Bursary Fund for 2020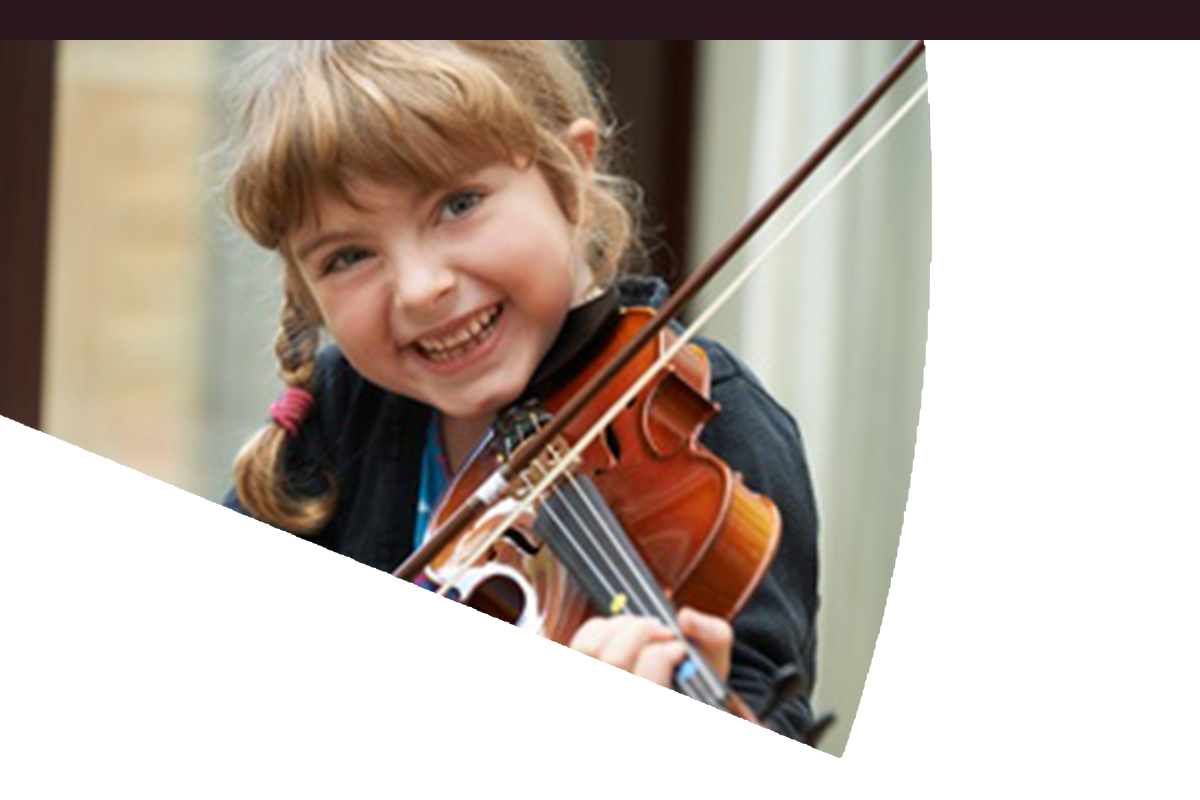 Expanded scheme to help even more children pursue their love of music
West Sussex Music has announced the relaunch of the West Sussex Music Trust Bursary Fund. The new fund, with its expanded eligibility criteria and increased flexibility, will ensure that the charity can help more children in 2020 than ever before.
Giving parents across the county the opportunity to apply for financial support towards the cost of their children's music education with the music hub, the West Sussex Music Trust Bursary Fund has, for the first time, been extended to include those who may not qualify for free school meals but would still benefit from financial support. This represents a change from the previous scheme, allowing the charity to share available funding amongst a wider pool of recipients. The new Bursary Fund also allows for a higher degree of discretion in terms of who receives support and what kinds of support they could receive.
Last year, West Sussex Music Trust supported 259 children and young people who were either in receipt of benefits-related free school meals or in care. However, the charity recognised that there are many others who are unable to access this provision but are equally in need of help. This could be for a number of reasons, including families on other benefits or where there has been a sudden change in family circumstances. Some of the issues faced may be relatively short-lived but could still mean a child having to give up much-loved playing or singing opportunities, or never having the opportunity to start. The aim of the new West Sussex Music Trust Bursary Fund is to be able to give grants so that these students can also benefit and are able to start or continue their studies.
"At West Sussex Music, we believe that high-quality music education should be available to all. Inclusivity and accessibility are at the heart of what we do, and I believe these core values are more important now than ever." Explains West Sussex Music Chief Executive, James Underwood. "Initiatives such as the Bursary Fund will help us to develop a more inclusive and diverse pool of musical talent and make it easier for children to pursue their love of music, whatever their backgrounds."
And, the new Bursary Fund is already making a difference and has enabled West Sussex Music to help those who wouldn't have previously qualified for support; with awards having already been granted against the cost for instrument hire, group lessons in schools or ensembles at the charity's Music Centres.
"The bursary offer is more than we had dared hope for and were so pleased when we received your email. Whatever the children decide to do in the future, this will help to ensure that music remains a large part of their extracurricular interests which we believe to be invaluable." West Sussex Music Trust Bursary recipient.
"Oh my goodness. That's absolutely amazing! Thank you so very much for organising this for my son. I'm going to sit down with him in a minute and tell him. I think it will bring tears as he thought we couldn't sign up as I couldn't afford it for him."  West Sussex Music Trust Bursary recipient.
If you too could benefit from help from the West Sussex Music Bursary Fund for your child's music education with the hub please email ali.unsted@westsussexmusic.co.uk.
Or, if you are an individual or local business who would like to help, then West Sussex Music would like to raise an additional £40,000 money to increase its fully funded places by 50% and to be able to offer 50 children the opportunity of a 50% funded place in time for the new school year, this September. If you would like to help please go to our Make a Donation page or contact fundraising@westsussexmusic.co.uk for more information.